Director, Loyalty & Retention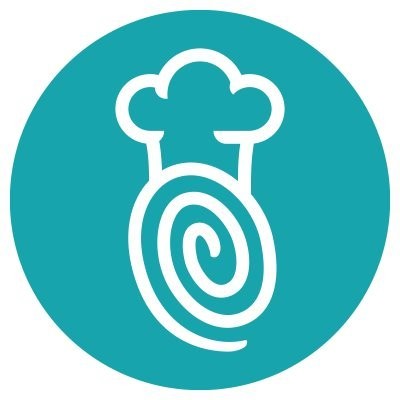 TouchBistro
Toronto, ON, Canada
Posted on Wednesday, March 15, 2023
Reporting to the Chief Customer Officer, the Director, Loyalty & Retention will drive long-term growth for TouchBistro through innovative and impactful Loyalty & Retention programs and operational excellence. We are looking for a creative and gritty individual to help lead us in translating business goals into engaging omni-channel customer experiences that drive proactive product adoption, engagement, and advocacy from our customers by leveraging the spectrum of channels available to us (phone, email, in-product, on-site, social, etc.). In addition to being accountable for Loyalty, the successful candidate will also oversee programmatic proactive at-risk strategies, reactivate save activities, and finally all credit and collections activities.
The Director, Loyalty & Retention will appeal to a thoughtful, customer centric, action-oriented individual who thrives in a fast-paced, demanding, high-growth environment and who can balance near term improvements with longer term transformation. This role represents a unique opportunity to build on past successes, and directly impact the continued growth of TouchBistro.
Your Day-to-Day
Work at the strategic level to define strategies across all channels and touch points, leveraging both direct reports and matrixed capabilities to accomplish goals

Establish programs (customer targeting/segmentation, messaging, offers, conversion targets, and reporting) to encourage product adoption and engagement to proactively identify at-risk customers, and to mitigate reactive cancellation requests

Use your deep understanding of customer journeys to plan, build, execute, and own scalable, predictable, and repeatable lifecycle CRM programs that focus on growing and engaging our customer base

Define and optimize the customer experience through journey mapping where adoption opportunities exist; identify 'moments that matter' and define action plans to optimize those interactions

Create dashboards, KPIs, and targets; broadly socialize and educate on insights; provide prioritized recommendations for both immediate and long term improvements

Provide strategic recommendations and advice to key senior stakeholders regarding customer retention and loyalty opportunities that will produce positive results aligned with business objectives

Develop an organization-wide escalation management model to resolve issues faster and to full resolution; implement an Office of the President model

Devise and implement collection strategies to improve outstanding receivables metrics and mitigate for revenue leakage driven by bad debt

Identify and champion billing platform optimizations to improve operations and mitigate revenue leakage

Work with Product Ops, Product Marketing and Marketing to ensure customer-facing initiatives align with the desired Loyalty & Retention objectives; specifically that initiatives are sized for churn impacts and that those impacts are socialized before implementation

Oversee the day-to-day operations of the Loyalty & Adoption, Care (Retention), and Accounts Receivables teams

Hire, lead, develop and inspire highly talented, customer-focused professionals to build a best-in-class Loyalty & Retention team
All About You
You have 10+ years of loyalty, retention (market and verticals don't matter); ideally spanning across functional areas (e.g. customer service, operations, product design and development, and/or strategy)

You have experience developing and driving key customer experience metrics

You're familiar with concepts and implementation of customer experience mapping, blueprint creation and action-planning to facilitate cross functional implementation

You have a wealth of operational experience and are an expert in leading leaders who manage front line teams (contact centre, logistics team, field services. etc.)
You're an entrepreneur with a flexible approach to problem solving; you have proven experience working on innovative and complex projects/deliverables in a fast-paced environment where there are tight timelines and high expectations of quality
A Bachelor's degree in business or related discipline; an advanced degree would be an asset and formal education is not as important as real world success!
What We Offer
At TouchBistro, we are a diverse group of restaurant-obsessed, tech-loving people brought together by a mission to support the passion and success of restaurateurs. You can feel confident joining a fun, vibrant, and rapidly growing environment. You will be working alongside driven individuals who are passionate, innovative, accountable, collaborative, and respectful.
The Perks:
Company equity

Unlimited vacation

Health, dental, and vision benefits

Flexible health and wellness plan

Parental leave & top up

Employee Assistance Program

Career progression & professional development

Linkedin Learning membership

Volunteer program

Monthly lunches

Flexible work-from-home policy

Beautiful, brand new office space in the heart of downtown Toronto (our HQ)
About TouchBistro
TouchBistro is an all-in-one Point-of-Sale and restaurant management system that makes running a restaurant easier. We have powered more than 29,000 restaurants around the world, and we know that while passion is plenty in the restaurant industry, time and money usually aren't. Providing the most essential front of house, back of house and customer engagement solutions on one easy-to-use platform, TouchBistro helps restaurateurs streamline and simplify their operations, increase sales, drive revenue, and deliver a stellar guest experience.
TouchBistro believes in fostering an inclusive workplace where all individuals have an opportunity to succeed. Requests for accommodation due to a disability can be made at any stage of the recruitment process.