Senior Escalations Manager, Trust and Safety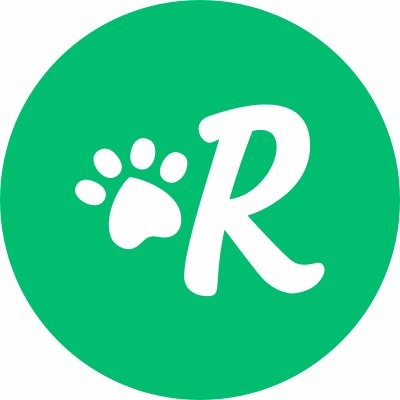 Rover
Remote
Posted on Saturday, August 26, 2023
Who we are:
Want to make an impact? Join our pack and come work (and play!) with us.
We believe everyone deserves the unconditional love of a pet—and at Rover, our mission is to make it easier to experience that love. Founded in 2011, the Rover app and website connect dog and cat parents with loving pet sitters and dog walkers in neighborhoods across the US, Canada, and Europe. We empower our community of trusted pet sitters and dog walkers to run their own pet care businesses on Rover with the tools and security of a global company to back them.
Headquartered in Seattle, Washington, we work closely with our teams in Barcelona, London, San Antonio, Spokane and remote locations. We've got a reputation for being a great place to work, having been named among the 100 Best Companies to Work For in Seattle Business Magazine and Washington's Best Workplaces in the Puget Sound Business Journal. We're an agile, fast-growing company, and our leadership comes from some of the world's most respected tech companies.
At Rover, our furry coworkers are just as important as our human ones—and we wouldn't have it any other way. Along with making the joys of pet parenthood more accessible, we're committed to fostering a diverse, inclusive, and welcoming community of pet people—and that starts with our employees.
**This role can be remote in WA, ID, TX, GA, FL, NC and MI**
Rover's Trust, Safety and Operations organization is the voice of Rover to our North American customers. We are the experts at helping both pet parents and care providers succeed on our platform–by assisting with everyday requests, like helping to update a profile, as well as standing by ready to help 24/7 in the rare case that something goes wrong. We are working every day to improve our efficiency, effectiveness and empathy in solving customer issues.
Who we are looking for:
We need a seasoned leader with a track record of excellence, and experience in a variety of operational roles, escalations leadership, project leadership, anticipatory risk analysis, and data analytics/dashboard design.
As the Senior Manager for Trust & Safety Escalations, you will use your experience in the Trust & Safety space to provide senior leadership to escalation operations front line managers supporting prevention and problem resolution of a wide-range of issues, including those that pose risk to people, animals, and the company. You have strong personal accountability to operational excellence and orient the team to the metrics that matter. You are comfortable when situations or data require in-depth analysis and knowledge of organizational objectives. You will motivate, coach and develop more junior managers on your team on performance management skills and while meeting ambitious performance goals, and empowering your team to advocate for the customer.
At Rover, we work tirelessly to keep people and pets safe as one collaborative team. You will regularly interact and partner with other senior leaders and executives on high-profile escalations. You will be involved in developing, modifying and executing company policies that affect immediate operations. Responsible for budget alignment, staffing, performance management and employee engagement
The ideal candidate for this role loves to serve both their community and their partners. They thrive in a fast-paced environment, act quickly to identify and improve key metrics, and prioritize effectively using all the available data to make sure Rover is addressing all customer safety needs. If you revel in ambiguous operating environments, leading leaders, and reducing customer and operational risk, this role may be for you.
Your Responsibilities:
Recruit, hire, develop and performance manage a team of 3-5 frontline managers supporting customers with resolution of a wide range of issues, including emergency issues that pose significant risk to the company, users, and animal safety.
Collaborate with leadership to promote an environment of accountability and productivity.
Manage staff and schedule adherence to ensure compliance with established SLAs for all channels of support; non-compliance with SLAs has a negative impact on our customers and the organization.
Ensure the team delivers excellent customer support through various channels including live chat, email, and phone support.
Serve as one of the highest escalation points for high priority requests or complex investigations initiated by our customers.
Craft and lead an evolving set of high-priority processes, operational workflows, and initiatives across multiple functional areas that elevate customer satisfaction and reduce and respond to risk to our community. These risks can include people and pet harm/crisis situations.
Build a holistic roadmap and coordinate the execution of multiple cross-functional work streams to deliver a cohesive outcome. Partners include but are not limited to Frontline Operations teams, as well as other departments for ambiguous and unscoped programs; identify multiple approaches, drive alignment around the best long-term value for Rover, and build the plans to execute programs.
Leverage data to inform operational decisions and analyze impact.
Effectively decompose strategic goals into program strategy, operations workstreams and outcomes. Executes to deliver results and prioritizes competing stakeholder requests and internal deliverables in a complex, fast-paced environment.
Qualifications:
5+ years experience managing or leading teams in operations, including 3+ years in a senior role where your responsibilities included managing other leaders, and 3+ years of business experience in analytics; must have direct escalations and project leadership experience.
Experience supporting leaders and customers with high-stakes emergency situations.
Demonstrated strong analytical skills and the ability to leverage complex data sets to independently solve business problems. Experience with anticipatory risk analysis and data analytics/dashboard design.
Proficiency with SQL and data visualization tools (e.g., Mode, Periscope, Looker, Tableau, etc.). Curate your own custom analysis, but you also feel comfortable coaching more junior team members.
Demonstrated experience effectively partnering with diverse teams across Operations, Analytics, PR/Marketing, & Product to drive outcomes.
Experience developing, implementing, and refining operational guidelines, processes, and metrics.
Deep experience with Zendesk, Talkdesk, or similar customer management tools.
Excellent verbal and written communication skills.
Bachelor's degree or equivalent professional experience (Master's degree preferred).
Preferred Qualification:
Experience in a two-sided marketplace
Familiarity or hands-on experience leveraging dbt to construct data abstractions
Compensation:
In the greater Seattle area the first-year salary range is $118,476 - $152,686. In Washington State outside of the greater Seattle area, the first-year salary range is $107,706 - $138,806. Additionally, Rover offers equity (RSU's) and benefits to full-time employees.
The cash compensation offered for this role will be dependent on the candidate's experience, qualifications, skills, and abilities as demonstrated in the interview and hiring process.
Benefits of working at Rover:
Competitive compensation
401k
Company equity
Flexible PTO
Competitive benefits package, including medical, dental, and vision insurance
Commuter benefits
Bring your dog to work (and unlimited puppy time)
Doggy benefits, including $1000 toward adopting your first dog
Stocked fridges, coffee, soda, and lots of treats (for humans and dogs) and free catered lunches semi-monthly
Regular team activities, including happy hours, snow tubing, game nights, and more (performed in-person and virtually)
Rover is an equal opportunity employer committed to promoting a diverse, inclusive and inventive environment with the best employees. We're driven by seeing our people succeed and grow, and we work to ensure everyone contributes to their fullest potential. We consider all qualified applicants without regard to age, race, color, ancestry, national origin, religion, disability, protected veteran status, sex, gender identity or expression, sexual orientation, or any other protected status in accordance with applicable laws, regulations and ordinances.
We are committed
to work with you to look for reasonable accommodation to participate in the job application or interview process, to perform essential job functions, and to receive other benefits and privileges of employment. Please
contact us
to request accommodation.