Analytics Engineer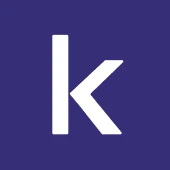 Klue
Data Science
Vancouver, BC, Canada
Posted on Thursday, August 31, 2023
We're a highly skilled team of engineers who are building an awesome product and moving fast. We value people who take initiatives, and empower everyone at Klue to make a real change in the product or processes.
We are looking for an
Analytics Engineer
to work with our team to deliver high-quality and valued data assets to internal + external stakeholders.
Q: Klue who?
A: We're Klue and from a technical perspective, Klue's mission is to descale huge amounts of data to the human level, so people can process it and make use of it. Klue is that trusted intermediary, right now it's proven for sales enablement, but tomorrow it's all teams enablement.
Q: What level of experience are we looking for?
A: Right now we are looking for senior to mid-level Analytics Engineers. 2+ years experience working on Analytics projects.
Q: What is our analytics team working on?
A: We are producing high-quality data assets with proven business value for analytical, operational, and embedded use cases. Here's what our team is working on:
- Continuously engaging data consumers to support business goals with quality data assets
- Creating/maintaining contracts with data producers to ensure source systems remain compatible with the analytics pipelines and support analytics goals
- Deploying reliable pipelines with robust testing to identify quality/security issues before they materialize
- Paying down data debt and sunsetting under-utilized assets often
- Developing a flexible modelling layer and DataOps practices that enable a rapid-release cadence
- High-level deliverables are primarily:
--> Embedded Analytics for Customers (primarily product usage and sales data)
--> Operational Analytics uses cases for internal revenue teams
--> Product Analytics for the Product Management team
Q: What is our current tech stack?
A
: GCP (primarily BigQuery), dbt, Stitch ETL, Snowplow Analytics,
Tray.io
, Mode Analytics, Looker Studio, Pulumi.
Q: What skills do you bring?
2+ years experience in designing + deploying data models for Analytics
Advanced SQL for data modeling and transformation
Expertise in cloud data warehousing (Redshift, Snowflake, etc.. BigQuery preferred)
Experience using dbt, Git, and the CLI
Bonus: Experience building/managing data teams
Bonus: Experience writing custom pipelines from data ingestion to delivery
Bonus: Experience with Python/R/SQL for report-writing and analysis
Q: What motivates our current team right now?
Being a valued partner to the business by supporting outcomes as efficiently and optimally as possible
Applying new and relevant data tooling to valuable use cases
The inspiration from skilled and proven leaders
Entrepreneurial fingerprints on what will be a future billion dollar company anchored in Canada
Culture, team, and the work environment
High degree of autonomy and accountability
High degrees of transparency and high quality communication
Total compensation & benefits:
Are you remote-friendly? The best way to describe us is flexible-hybrid. The ideal candidate will be located in PST or EST, but we are open to other Canadian locations for the right person. We have hubs in Vancouver, BC and Toronto, ON and we currently have team members across Canada and other countries.
Time off. Take what you need. We want the team to prioritize wellness and avoid burnout. Vacation usually falls into 3 categories: recharging, life-event, & keeping a work-life balance. Just ensure the required work gets done and clear it with your team in advance. You need to take at least two weeks off every year. The average Klue team member takes 2-4 weeks of PTO per year.
Benefits start on day one!
⬇️ ⬇️ ⬇️ ⬇️ ⬇️ ⬇️ ⬇️ ⬇️ ⬇️ ⬇️ ⬇️ ⬇️
Lastly, we take potential into consideration. An equivalent combination of education and experience may be accepted in lieu of the specifics listed above. If you know you have what it takes, even if that's different from what we've described, be sure to explain why in your application. Reach out and let's see if there is a home here for you now or in the future.
We've made a commitment to support and contribute to a diverse environment; on our teams and in our community. We're early in our journey; we've started employee led resource groups, committed to Pay Up For Progress, and use success profiles for roles instead of 'years of experience'. We continue to scale our efforts as Klue grows. We're proud to be an equal opportunity employer and have dedicated that commitment to our current and future #kluecrew. During the interview process, please let us know if there is anything we need to make more accessible or accommodate to support you to be successful.
All interviews will be conducted via video calls. We work in a hybrid model of WFH (remote) and in-office. We're excited to meet you and in the meantime, get to know us: