Video Editor (Contract)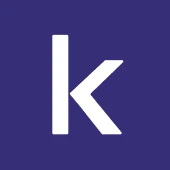 Klue
Vancouver, BC, Canada
Posted on Thursday, July 6, 2023
👋 You found us. Awesome. Something led you here, maybe a glimpse of potential and something amazing? Well that's how we feel about Klue.
Who are we?
Klue is a VC backed, capital-efficient high growth SaaS. Tiger Global and Salesforce Ventures led our US$62m Series B in the fall of 2021. We're creating the category of competitive enablement: helping companies understand their market and outmaneuver their competition. We benefit from having an experienced leadership team working alongside several hundred risk-taking builders who elevate every day.
We are a Competitive Intelligence platform that provides companies the ability to win more deals and compete better in their industries.
Our Content Team produces shows, podcasts, and short-form content that educates our industry on how they compete better and how they can use Klue to do so. Here's a
link
to one of our content pieces for reference.
We are looking for someone who can help our Content team with experience editing short-form video content tailored for social media and blogs. We produce 4 shows and create content for our website that need constant weekly promotion. For the shows, we will provide timestamps that will need to be turned into punchy, fast, and quickly-paced clips. For other short-form content, we will provide in-house filmed video that will then need to be edited in the same way. The successful candidate must have an eye for detail, creativity that they can add through their editing and be able to work quickly and efficiently while meeting deadlines.
This is a 2 month contract with a possibility to extend.
Candidates must be based on PST.
PLEASE REVIEW THESE VIDEOS - you will be required to edit to this ability and greater:
Social Media Content:
Podcast/Show Content:
Blog Content:
What you'll be doing:
Cut long-form content into shorter and more consumable formats.
You WILL NOT need to create your own clips from the podcast - we will provide the timestamps.
Create animations and transitions.
Ensure that all audio is mixed correctly.
Edit raw footage into a finished product that meets the client's specifications.
Work with producers to ensure that the final product meets the client's expectations.
Skills we'd like you to bring:
Adobe Premiere (or other video editing software - we can provide an Adobe license)
Adobe After Effects (or other motion graphic software)
Colour Correction of RAW video files
Audio Editing and Mixing
Captioning and Subtitling - Must be able to edit spelling and grammar in English
Requirements:
Availability - Monday to Friday. Weekends as needed to meet deadlines.
At least 1 year of video editing experience
Lastly, we take potential into consideration. An equivalent combination of education and experience may be accepted in lieu of the specifics listed above. If you know you have what it takes, even if that's different from what we've described, be sure to explain why in your application. Reach out and let's see if there is a home here for you now or in the future.
We've made a commitment to support and contribute to a diverse environment; on our teams and in our community. We're early in our journey; we've started employee led resource groups, committed to Pay Up For Progress, and use success profiles for roles instead of 'years of experience'. We continue to scale our efforts as Klue grows. We're proud to be an equal opportunity employer and have dedicated that commitment to our current and future #kluecrew. During the interview process, please let us know if there is anything we need to make more accessible or accommodate to support you to be successful.
All interviews will be conducted via video calls. We work in a hybrid model of WFH (remote) and in-office. We're excited to meet you and in the meantime, get to know us: