Community & Events Manager (12-Month Maternity Contract)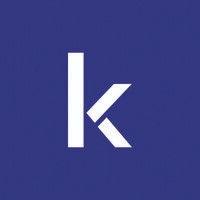 Klue
Administration
Vancouver, BC, Canada
Posted on Tuesday, May 16, 2023
👋 You found us. Awesome. Something led you here, maybe a glimpse of potential and something amazing? Well that's how we feel about Klue.
Who are we?
Klue is a VC backed, capital-efficient high growth SaaS. Tiger Global and Salesforce Ventures led our US$62m Series B in the fall of 2021. We're creating the category of competitive enablement: helping companies understand their market and outmaneuver their competition. We benefit from having an experienced leadership team working alongside several hundred risk-taking builders who elevate every day.
We're looking for a Community & Events Manager to cover a 12-month maternity leave. The maternity leave is expected to begin in September, but can start this contract ASAP as we would like to have someone start earlier to overlap with the outgoing C&E Manager.
The Community & Events Manager will be responsible for creating and executing events and establishing a community for our current and future customers to come together, share ideas, learn and collaborate.
Community:
Scaling and nurturing our community to be the leading community for Compete & Product Marketing professions.
Driving high value to community members
Strategy related to planning, organizing and executing - learning from and building community with existing and future customers
Could include community communications, event coordination, networking and connecting our customers who are looking to connect with each other and solve similar problems
Events:
Execute all of our industry partner & Klue events
Strategy and execution of our industry community partnerships (including event sponsorship, exhibits, speaking engagements)
Planning and executing all of our own events - Annual Conferences, Quarterly events, virtual and in-person
This is you:
Background and experience in event planning or building thriving communities
A people person - you love connecting with others and get energy from it
A builder and connector - you want to make an impact through action
Some see a complex problem, you see solution(s)
A hyper-organized project manager
You'll be measured on:
You'll have the opportunity in this role to measure the impact of your event and community initiatives on the business with real-time data and analytics
Bonus points if you:
Have experience planning and executing B2B conferences
Are actively part of communities in your industry
Lastly, we take potential into consideration. An equivalent combination of education and experience may be accepted in lieu of the specifics listed above. If you know you have what it takes, even if that's different from what we've described, be sure to explain why in your application. Reach out and let's see if there is a home here for you now or in the future.
We've made a commitment to support and contribute to a diverse environment; on our teams and in our community. We're early in our journey; we've started employee led resource groups, committed to Pay Up For Progress, and use success profiles for roles instead of 'years of experience'. We continue to scale our efforts as Klue grows. We're proud to be an equal opportunity employer and have dedicated that commitment to our current and future #kluecrew. During the interview process, please let us know if there is anything we need to make more accessible or accommodate to support you to be successful.
All interviews will be conducted via video calls. We work in a hybrid model of WFH (remote) and in-office. We're excited to meet you and in the meantime, get to know us: