Research Development Representative (Part-Time)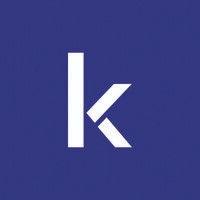 Klue
Vancouver, BC, Canada
Posted on Thursday, May 4, 2023
👋 We're looking to hire a couple of Research Development Representatives (RDRs) to join the Win-Loss Team part-time!
Please note: you must be currently enrolled in a post-secondary program to apply.
We are an established leader in win-loss and churn research and analysis and we are
now part of the Klue Team
! Our team of experienced analysts design and deliver research programs for a wide range of business-to-business (B2B) technology companies. Using a structured, scalable process, we enable our clients to improve their win rates by making more informed and impactful business decisions.
Some of our existing clients include Salesforce, Gong, Seismic, Shopify… and Klue!
Our mission continues to be focused on helping our customers win more with actionable competitive and market insights and expanding those to include Win-Loss insights within our all-in-won platform. No other provider in the market offers win-loss as part of their solution.
As a Research Development Representative, you will be a key member of a Research Program Management team. The RDR is responsible for supporting client engagements through program management and administration, working to achieve and exceed program goals and milestones.
This is the opportunity to play a meaningful role in elevating the value of Win-Loss with an industry leader.
Day-to-day you'll be responsible for:
Executing on client engagement and communication plans
Interview-database lead management (update, organize, and report)
Executing interview recruiting and scheduling campaigns (email and phone outreach - yes, we mean cold-calling)
Map and track project milestones
Participating in weekly team update calls
Handle outreach-specific questions from clients and program management teams
This is you:
Output focused: you're driven by targets, metrics or goals. Nothing will stop you from not only achieving your goals, but you're constantly motivated to BEAT them. You're the type of person to set new records and your career goal is to be the best at what you do.
Hearing "no" won't stop you, that only fuels you. You're an optimist to a fault, full of energy, you can't be beat down.
You figure out what needs to get done and make it happen.
Strong and natural conversationalist and you've been known to pen an impressive e-mail and/or essay or two
You are organized and have strong attention to detail
While you're competitive in nature you value and seek a team-based and collaborative environment
FAQs
Time commitment? 20-25 hours per week
Location? We operate in a hybrid model but we'd love for this person to be able to come into the office (DT Vancouver) and work alongside some of our Klue team 1 day per week
Leadership/Mentorship? You bet! This role will report to our Team Lead of Customer Success. You will also have direct access to the rest of our leadership team, including our CEO.
Lastly, we take potential into consideration. An equivalent combination of education and experience may be accepted in lieu of the specifics listed above. If you know you have what it takes, even if that's different from what we've described, be sure to explain why in your application. Reach out and let's see if there is a home here for you now or in the future.
We've made a commitment to support and contribute to a diverse environment; on our teams and in our community. We're early in our journey; we've started employee led resource groups, committed to Pay Up For Progress, and use success profiles for roles instead of 'years of experience'. We continue to scale our efforts as Klue grows. We're proud to be an equal opportunity employer and have dedicated that commitment to our current and future #kluecrew. During the interview process, please let us know if there is anything we need to make more accessible or accommodate to support you to be successful.
All interviews will be conducted via video calls. We work in a hybrid model of WFH (remote) and in-office. We're excited to meet you and in the meantime, get to know us: