VP Engineering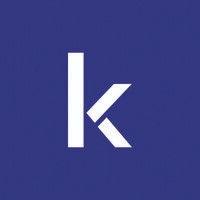 Klue
Vancouver, BC, Canada
Posted on Thursday, February 9, 2023
- How do you attract, retain and inspire the best engineers to achieve?
- What are the best ways to organize to solve complex engineering problems and attain ambitious goals?
- How much planning is necessary before springing into execution?
- Are process and planning enablers of agility or do they form a tradeoff?
- What metrics should you track to validate progress?
- How do you achieve stable solutions and position for growth when the environment and expectations are subject to change?
- How would you enable free-wheeling innovation while achieving predictable delivery?
👆Do such questions occupy you?
❓Do you have opinionated views on some or all of them grounded in leadership experience?
Klue needs you.
Why are we looking?
Our former VP Engineering still works here. He has taken on
an exciting new role
that is aligned with his past experience. We believe in hiring amazing people and giving them the space and resources to do their best work at Klue. We are well-funded, positioned for growth even in this uncertain environment, and are in search of an engineering leader to shape the next few years of our culture, ambitions, and execution mindset.
What is key for us in the role?
People are the key to our success. Naturally you will play a key role in attracting talent, and keeping engineering teams healthy and thriving. We want people to be motivated by what they work on and enabled to reach and even exceed their potential. You will be the primary owner of scaling the Engineering Team to conceive, deliver and maintain category leading software solutions.
You will establish programs and practices that build a vibrant engineering culture, develop employees, and ensure highly engaged teams.
You will work closely with our CTO & VP Product on our business vision, technology strategy, product roadmaps, and market positioning. You will work together with the rest of the Senior Management Team to establish appropriate priorities for Engineering teams that are aligned with those of the other teams.
You will readily establish credibility with engineers, and lead in a manner that inspires trust and excellence.
You will represent the needs of engineering teams and facilitate translating business goals into execution plans.
You will be reporting directly to the CEO.
Klue is a remote-friendly organization, we have employees in many time zones. Ideally you will be in Vancouver where the majority of the Engineering Team and Senior Management Team are located. Location in another part of Canada could work if you are willing to travel to Vancouver as necessary.
What experience are we looking for to drive success?
You have a passion for and experience leading development teams/organizations through inspiration and building on the vision for our product, company and category.
You have plenty of related experience including leading the development process in partnership with product management.
Experience recruiting, mentoring, and guiding a development team with empathy, transparency and inspiration to contribute to our culture and meet goals and objectives through your leadership style.
You can build and lead engineer orgs with 30 to 300 people.
You can partner with teams including Product, Sales and Customer Success to play a key role in executing on product roadmap.
What are the key responsibilities?
Articulate the strategic vision of the company and the product to the engineering team to ensure transparency, alignment, inspiration and excitement to execute.
Setting and executing on key performance measures for the engineering team to ensure company goals are met (if not exceeded!) including productivity and efficiency as we scale including key performance metrics
Mentoring and evolving a career path for the management and development team
Organizational design for both engineering teams and their PM/UX counterparts - working in conjunction with VP Product/CTO on team design as we scale
Process design and implementation/change management
Finance - Budgeting/forecasting as well as managing tax incentives like SR&ED / equivalent in other regions
Communication of engineering goals, progress and status to broader stakeholders at Klue (CEO/Board/Org, etc.)
Oversee the daily operations of our SaaS platform: 1) Budgeting / Cost controls / Ops strategy / Vendor management, 2) DevOps / Platform Engineering / SecOps, 3) Ensure SLA/SLOs are met including org-wide responses to issues
What's our tech stack?
Python, Ruby (Rails), React, TypeScript, Javascript, PostgreSQL, Elasticsearch, Redis, GCP, Tensorflow, Keras, Kubernetes, Docker
⬇️ ⬇️ ⬇️ ⬇️ ⬇️
Lastly, we take potential into consideration. An equivalent combination of education and experience may be accepted in lieu of the specifics listed above. If you know you have what it takes, even if that's different from what we've described, be sure to explain why in your application. Reach out and let's see if there is a home here for you now or in the future.
We've made a commitment to support and contribute to a diverse environment; on our teams and in our community. We're early in our journey; we've started employee led resource groups, committed to Pay Up For Progress, and use success profiles for roles instead of 'years of experience'. We continue to scale our efforts as Klue grows. We're proud to be an equal opportunity employer and have dedicated that commitment to our current and future #kluecrew. During the interview process, please let us know if there is anything we need to make more accessible or accommodate to support you to be successful.
All interviews will be conducted via video calls. We work in a hybrid model of WFH (remote) and in-office. We're excited to meet you and in the meantime, get to know us: