Senior UA Creative Producer, Growth (Remote)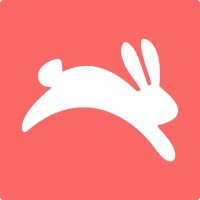 Hopper
Sales & Business Development
Remote
Posted on Friday, May 26, 2023
About the job
We're looking for a world-class Senior UA Creative Producer who can design and produce high-performing ad concepts to accelerate Hopper's user growth with our multi-million dollar, Paid marketing budget.
If you value creative freedom and autonomy, are passionate about your creative impact, and are capable of using your design, animation, and video editing skills to bring your concepts to life, then this role is for you.
For context, Hopper is the most downloaded travel booking app in North America, with over 100M installs to date and $729M raised. We did well over $
4.5B
in sales last year and weathered COVID with triple-digit revenue growth thanks to our proprietary suite of data-driven fintech products.
Responsibilities
Conceptualize and execute on the design and production of original video and static ad ideas for millions of dollars in marketing spend
Iterate on and improve performance of top-performing ad concepts and create new, ready-to-launch ad creatives each week
Support the design and creation of landing pages, in-app screens, and other marketing-related materials
Help drive our creative strategy on Hopper's marketing as a whole
Requirements
3+ years experience designing high-quality creative concepts and is comfortable working in Figma, Photoshop
3+ years experience video editing and is comfortable working in Premiere
1+ years experience with motion graphics and is comfortable working in After Effects
Experience with direct response marketing and creating ad content for paid social (Facebook, TikTok, Snapchat, etc.)
Knowledge of current creative trends within the user acquisition space
The ability to prioritize creative performance when designing new campaigns
Strong understanding of file types, codecs, and compression
The ability to work independently while managing multiple projects
Willingness to dive into campaign performance data and interpret results
The ability to learn new design tools quickly as needed
Strong problem-solving skills and the ability to find ways to executive on ideas with limited resources or design constraints
Preferred qualifications
Experience designing ad creative for mobile apps
Experience with creative analysis
Experience working with UGC Creators
Benefits
Well-funded and proven startup with large ambitions, competitive salary and stock options
Unlimited PTO
WeWork All Access Pass OR Work-from-home stipend
Entrepreneurial culture where pushing limits and taking risks is everyday business
Open communication with management and company leadership
Small, dynamic teams = massive impact
100% employer paid medical, dental, vision, disability and life insurance plans
Access to a 401k (US) or Retirement Savings Plan (Canada)
More about Hopper
At Hopper, we are on a mission to become the world's best — and most fun — place to book travel. By leveraging massive amounts of data, advanced machine learning algorithms, Hopper combines its world-class travel agency offering with proprietary fintech products to help customers spend less and travel better. Ranked the third largest online travel agency in North America, the app has been downloaded nearly 80 million times and continues to gain market share globally.
Here are just a few stats that demonstrate the company's recent growth:
-
Hopper sold around $4 billion in travel and travel fintech in 2022, up nearly 3X over 2021. In 2022, Hopper increased its revenue 2.5X year-over year.
-
The company's bespoke fintech products, such as Flight Disruption Guarantee and Price Freeze, now represent 30-40% of Hopper's total app revenue.
-
Given the success of its fintech products, Hopper launched a B2B initiative called Hopper Cloud in late 2021. Through this partnership program, any travel provider (airlines, hotels, banks, travel agencies, etc.) can integrate and seamlessly distribute Hopper's fintech or travel inventory. As its first Hopper Cloud partnership,
- Hopper partnered with Capital One to co-develop Capital One Travel, a new travel portal designed specifically for cardholders.
-
Recognized as one of the world's most innovative companies by Fast Company four years in a row, Hopper has been downloaded over 80 million times and continues to have millions of new installs each month.
- Hopper has raised over $700 million USD of private capital and is backed by some of the largest institutional investors and banks in the world. Hopper is primed to continue its acceleration as the world's fastest-growing mobile-first travel marketplace.