Senior Product Manager / Growth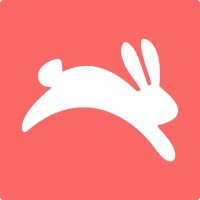 Hopper
Product, Sales & Business Development
Remote
Posted on Saturday, May 6, 2023
About the Job:
We are seeking an exceptional Senior Growth Product Manager to lead our FlightsMarketplace Growth team. The ideal candidate is someone with a strong bias for data and a solid understanding of e-commerce growth and activation strategies with a first principles approach to problem-solving. They will be responsible for identifying, prioritizing, and executing strategies that translate directly into material business impact. The ideal candidate for this role should be highly adept with data and pricing strategy.
Product Managers at Hopper are "smart creatives" who obsess over the customer and will help transform Hopper from a disruptive startup into the global leader in mobile travel. As a Product Manager, you will work at the intersection of software development, data science, and user experience to solve real customer problems and create unique value. You will need to dive deep into the data and identify and break down high value customer cohorts and develop strategies that will incrementally improve our top line organically without relying on paid acquisition. On any given day - whether you're surveying customers to better understand their needs, partnering with engineering to scope a feature down to the MVP, or combing through data for new insights - your contribution will be critical to Hopper's current and future success.
Responsibilities:
Develop and lead strategy to achieve growth objectives, including increasing Hopper's active user topline and increasing new user activation rate
Manage a product roadmap for a set of features from inception through implementation and analysis: collect requirements, establish key performance metrics, craft the user experience, drive execution, and report on the impact
Use data-driven insights to create Business cases, frame actionable hypotheses, and design experiments to deliver incremental impact
Pare down an ideal feature to the minimum viable product: identify what's essential for us to know if this is a good idea, what's not, and how can we limit cost and risk?
Understand complex technical issues, discern impact, and be able to explain the situation to maximize clarity and drive resolution
Develop pricing strategies that maximize conversion and revenue while ensuring customer satisfaction.
Develop effective campaigns and promotions that drive user engagement and retention.
Stay up-to-date on industry trends and developments, and use this knowledge to inform product decisions and strategies.
Work closely with cross-functional teams, including developers, designers, data scientists, and marketers, to define and prioritize product features and enhancements.
Minimum Qualifications:
Deep bias for data; strong analytical skills, with the ability to use data to inform product decisions/strategy.
Excellent communications skills both in-person and in-writing
A bias for action and drive to go beyond the status quo
Technical depth that allows you to communicate with, understand, and earn the respect of world-class engineers and data scientists
A track record of persuading stakeholders and colleagues through compelling narratives grounded in data
A passion for creating exceptional customer experiences that drive business growth and customer loyalty, aligned with Hopper's mission
No ego. Strong focus on doing what is right for the customer and the company
Preferred Qualifications:
Prior experience in growth product management, or growth strategy preferably in e-commerce
Thrived in a B2C product role and proven track record for driving business growth
Deep knowledge of pricing strategy and revenue optimization would be preferred
Experience working directly with data, strong experience in data analysis and visualization tools such as SQL, Excel, Tableau or equivalent.

If you are passionate about driving growth and revenue for an online travel agency and have a proven track record in Growth product management and pricing strategy, we encourage you to apply for this high impact opportunity as a Senior Growth Product Manager at Hopper.

You will have full autonomy and direct customer impact and an exciting growth and learning curve at Hopper.
More about Hopper
At Hopper, we are on a mission to become the world's best — and most fun — place to book travel. By leveraging massive amounts of data, advanced machine learning algorithms, Hopper combines its world-class travel agency offering with proprietary fintech products to help customers spend less and travel better. Ranked the third largest online travel agency in North America, the app has been downloaded nearly 80 million times and continues to gain market share globally.
Here are just a few stats that demonstrate the company's recent growth:
-
Hopper sold around $4 billion in travel and travel fintech in 2022, up nearly 3X over 2021. In 2022, Hopper increased its revenue 2.5X year-over year.
-
The company's bespoke fintech products, such as Flight Disruption Guarantee and Price Freeze, now represent 30-40% of Hopper's total app revenue.
-
Given the success of its fintech products, Hopper launched a B2B initiative called Hopper Cloud in late 2021. Through this partnership program, any travel provider (airlines, hotels, banks, travel agencies, etc.) can integrate and seamlessly distribute Hopper's fintech or travel inventory. As its first Hopper Cloud partnership,
- Hopper partnered with Capital One to co-develop Capital One Travel, a new travel portal designed specifically for cardholders.
-
Recognized as one of the world's most innovative companies by Fast Company four years in a row, Hopper has been downloaded over 80 million times and continues to have millions of new installs each month.
- Hopper has raised over $700 million USD of private capital and is backed by some of the largest institutional investors and banks in the world. Hopper is primed to continue its acceleration as the world's fastest-growing mobile-first travel marketplace.