Consumer and Privacy Counsel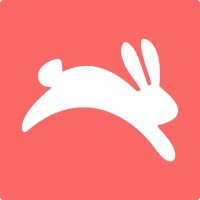 Hopper
Legal
Remote · United States
Posted on Saturday, April 29, 2023
Hopper is seeking an experienced consumer privacy attorney to join its global legal team. Hopper's Consumer and Privacy Counsel will assume responsibility for Hopper's global strategy and compliance obligations with respect to consumer data privacy, as well as primary responsibility as the lead attorney for Hopper's global consumer support business function. Hopper's Consumer and Privacy Counsel will be required to advise and work with Hopper product and engineering teams to implement privacy-by-design requirements into Hopper systems, gain and maintain consumer trust, and meet legal requirements in all global jurisdictions in which Hopper operates.
This Counsel position will report directly to Hopper's General Counsel, and will also assist in managing all areas of legal need and strategic compliance initiatives for Hopper.
The right lawyer will be a self-starter, quick learner, strategic and collaborative thinker, and creative builder. Applicants should have 6+ years of experience advising B2C clients and/or as in-house counsel in a B2C business responsible for consumer data privacy matters. Hopper is seeking candidates that have demonstrated excellence in working collaboratively with rapidly changing business requirements and priorities, and complex, novel, and often undefined legal requirements, in a fast-paced environment. As a trusted advisor to Hopper's senior leadership, you must demonstrate the highest ethical and moral standards.
Primary Responsibilities:
Primary responsibility as the legal partner to Hopper's consumer support business operations.
Product and operational compliance with data privacy regulatory obligations in all global markets, for all Hopper products and services.
Lead strategic initiatives and develop evolving controls with respect to data privacy.
Be the subject matter expert to other business units as privacy issues arise in contracting, employment, intellectual property, and other areas.
Conduct training on privacy requirements and policy implementation.
Investigate and resolve privacy incidents, inquiries, and escalations.
Qualifications & Background Requirements:
J.D. or LLM or equivalent;
Minimum of six years experience in an in-house position and/or firm corporate law practice;
Exceptional verbal and written communication skills;
Experience in reviewing and navigating complex corporate and regulatory requirements;
Expertise with implementing consumer data privacy controls and operational procedures.
#posttoexternal
MORE ABOUT HOPPER
At Hopper, we are on a mission to become the world's best — and most fun — place to book travel. By leveraging massive amounts of data, advanced machine learning algorithms, Hopper combines its world-class travel agency offering with proprietary fintech products to help customers spend less and travel better. Ranked the third largest online travel agency in North America, the app has been downloaded nearly 80 million times and continues to gain market share globally.
Here are just a few stats that demonstrate the company's recent growth:
-
Hopper sold around $4 billion in travel and travel fintech in 2022, up nearly 3X over 2021. In 2022, Hopper increased its revenue 2.5X year-over year.
-
The company's bespoke fintech products, such as Flight Disruption Guarantee and Price Freeze, now represent 30-40% of Hopper's total app revenue.
-
Given the success of its fintech products, Hopper launched a B2B initiative called Hopper Cloud in late 2021. Through this partnership program, any travel provider (airlines, hotels, banks, travel agencies, etc.) can integrate and seamlessly distribute Hopper's fintech or travel inventory. As its first Hopper Cloud partnership,
- Hopper partnered with Capital One to co-develop Capital One Travel, a new travel portal designed specifically for cardholders.
-
Recognized as one of the world's most innovative companies by Fast Company four years in a row, Hopper has been downloaded over 80 million times and continues to have millions of new installs each month.
- Hopper has raised over $700 million USD of private capital and is backed by some of the largest institutional investors and banks in the world. Hopper is primed to continue its acceleration as the world's fastest-growing mobile-first travel marketplace.