Customer Service Supervisor, Pricing and Recommendation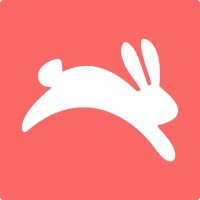 Hopper
People & HR, Customer Service, Operations
Posted on Thursday, April 20, 2023
• The role is only open to agents having at least 3 months of experience within P&R (includes onboarding time).
• Demonstrable experience working in a customer service operational role, preferably in Travel, SaaS and/or FinTech.
• Enthusiasm and curiosity for conducting research and answering hard questions with data
• Material experience in responding quickly and efficiently to organizational and operational changes
• Experience establishing clear KPIs and processes for reporting on SLAs and leverage analytics to empower data-driven decisions
• Figure-it-out, get-it-done attitude
• Strong analytical skills with the ability to create solutions for operational problems
• The ability to adapt & quickly implement new workflow changes with the team
Customer advocacy is at the heart of Hopper. We believe that every interaction before, during and after buying with Hopper should earn the customer's trust and loyalty. We focus every company decision first on what's best for our customers. Customer service is an important driver of core business metrics, in particular retention and lifetime customer value. We measure the effectiveness of our work through this lens. We generate long-term revenue by providing services that customers value, and we will not charge fees or markups for support services that aren't also available through a free self-serve feature. CS Supervisors are frontline SMEs that provide agents with assistance on complex requests, manage intraday scheduling adjustment, and ensure SLA adherence and team productivity. The ideal candidate will have an advanced understanding of FMP inventory and product lines and a careful eye for volume management.
Responsiblities
A large part of the Supervisor position is monitoring the stack. The first reflex should be to facilitate, with a quick transition into getting things done.
The Supervisor's priority is making sure that the volume is being handled by the agents across all inboxes, queues and other user entry points. This means having a bird's eye view on the stack and incoming Customer volume. A Supervisor's initial reflex should be the following (in no particular order):
Closely monitor open conversations. Action in priority: anything old, urgent or stagnant. Make sure that all conversations are assigned to the correct teams, jumping in when needed to clear out any Kustomer backlog. Handle and record any escalated cases, providing support to all agents via Slack & Help Desk. Keep agents accountable to the minimum expectations of their role
CS Supervisors should feel comfortable with the skills and responsibilities required of agents and a baseline understanding of their role.
More about Hopper
At Hopper, we are on a mission to become the world's best — and most fun — place to book travel. By leveraging massive amounts of data, advanced machine learning algorithms, Hopper combines its world-class travel agency offering with proprietary fintech products to help customers spend less and travel better. Ranked the third largest online travel agency in North America, the app has been downloaded nearly 80 million times and continues to gain market share globally.
Here are just a few stats that demonstrate the company's recent growth:
-
Hopper sold around $4 billion in travel and travel fintech in 2022, up nearly 3X over 2021. In 2022, Hopper increased its revenue 2.5X year-over year.
-
The company's bespoke fintech products, such as Flight Disruption Guarantee and Price Freeze, now represent 30-40% of Hopper's total app revenue.
-
Given the success of its fintech products, Hopper launched a B2B initiative called Hopper Cloud in late 2021. Through this partnership program, any travel provider (airlines, hotels, banks, travel agencies, etc.) can integrate and seamlessly distribute Hopper's fintech or travel inventory. As its first Hopper Cloud partnership,
- Hopper partnered with Capital One to co-develop Capital One Travel, a new travel portal designed specifically for cardholders.
-
Recognized as one of the world's most innovative companies by Fast Company four years in a row, Hopper has been downloaded over 80 million times and continues to have millions of new installs each month.
- Hopper has raised over $700 million USD of private capital and is backed by some of the largest institutional investors and banks in the world. Hopper is primed to continue its acceleration as the world's fastest-growing mobile-first travel marketplace.