Product Designer (Remote - EST/CST Timezones)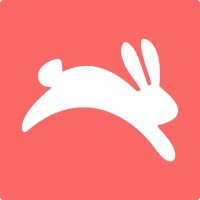 Hopper
Product, Design
United States · Remote
Posted on Thursday, February 16, 2023
ABOUT HOPPER
At Hopper, we're on a mission to build the most customer-centric travel company on earth. We are leveraging the power that comes from combining massive amounts of data and machine learning to build the world's fastest-growing mobile first travel marketplace -- one that enables our customers to save money and travel better.
Hopper's goal is to reduce traveler anxiety throughout all stages of the trip buying and taking process. By creating a transparent travel marketplace and unique, data-driven financial technology products focused on providing peace-of-mind, Hopper adds value along each step of the customer's journey.
Hopper has launched several bespoke fintech products that leverage our immense first and third-party data to create products and value that do not exist elsewhere - including Refundable and Flexible Tickets and Price Freeze. Thanks to these offerings, Hopper's revenue growth is up 112% despite the travel slowdown due to COVID-19.
With over $420M USD in funding from leading investors in both Canada and the US, Hopper is primed to continue its acceleration to becoming the world's fastest-growing end-to-end customer-centric travel offering.
Recognized as one of the world's most innovative companies by Fast Company three years in a row, Hopper has been downloaded over 50 million times and sees over 1 million new installs per month. The app has received high praise in the form of mobile accolades such as the Webby Award for Best Travel App of 2019.
THE ROLE
Your role as a Product Designer will be to design features for Hopper's B2B applications that are useful & delightful. You'll become an early and foundational member of a young, but high-impact, User Experience team whose shared goal is to build elegant, user-centric product solutions. You'll passionately act as the voice of the user. You'll relentlessly pursue ways to make travelers' lives easier. Whether you're designing a new way for travelers to shop for flights or creating an engaging onboarding flow, you'll work closely with other Designers, Engineers, Data Scientists and Product Managers to find the boundaries of design problems, seeing them from multiple perspectives and advocating for simple and impactful solutions.
In this role, you will:
Design and prototype simple and elegant experiences
Own all stages of the design process from concept through launch
Solve product problems with a focus on the best user experience while balancing company goals, design cohesion, and ease of implementation
Work closely with our B2B partners to understand expectations and needs
Seek out, understand and incorporate qualitative and quantitative feedback throughout the design process
Test multivariate solutions to iterate to the right design as evidenced by data
Work autonomously in a cross-functional, agile product group with Product Managers, Engineers, and Data Analysts to prioritize and build new features
Regularly give and receive feedback with other Designers to ensure quality, consistency, and collaboration
Have a deep understanding of user needs and business objectives in your agile group's product area
Prioritize appropriately: Use good judgement to make appropriate tradeoffs to speed up product learning and balance competing priorities
A perfect candidate has:
Strong portfolio showcasing your past work and process
You have at least 2-4 years of experience designing modern consumer-focused products
Experience shipping mobile and desktop products in an agile environment on cross-platform
Demonstrated experience in both visual and interactive design
An up-to-date understanding of mobile best practices and trends
Passion for being involved in the big picture, while fearlessly diving into the details
No ego when it comes to product or design
Comfort with a fast-paced, agile development process
Incredible product judgement
The ability to flourish with minimal guidance, be proactive, and handle ambiguity
Experience working at scale with Design Systems
#posttoexternal
MORE ABOUT HOPPER
At Hopper, we are on a mission to become the world's best — and most fun — place to book travel. By leveraging massive amounts of data, advanced machine learning algorithms, Hopper combines its world-class travel agency offering with proprietary fintech products to help customers spend less and travel better. Ranked the third largest online travel agency in North America, the app has been downloaded nearly 80 million times and continues to gain market share globally.
Here are just a few stats that demonstrate the company's recent growth:
-
Hopper sold around $4 billion in travel and travel fintech in 2022, up nearly 3X over 2021. In 2022, Hopper increased its revenue 2.5X year-over year.
-
The company's bespoke fintech products, such as Flight Disruption Guarantee and Price Freeze, now represent 30-40% of Hopper's total app revenue.
-
Given the success of its fintech products, Hopper launched a B2B initiative called Hopper Cloud in late 2021. Through this partnership program, any travel provider (airlines, hotels, banks, travel agencies, etc.) can integrate and seamlessly distribute Hopper's fintech or travel inventory. As its first Hopper Cloud partnership,
- Hopper partnered with Capital One to co-develop Capital One Travel, a new travel portal designed specifically for cardholders.
-
Recognized as one of the world's most innovative companies by Fast Company four years in a row, Hopper has been downloaded over 80 million times and continues to have millions of new installs each month.
- Hopper has raised over $700 million USD of private capital and is backed by some of the largest institutional investors and banks in the world. Hopper is primed to continue its acceleration as the world's fastest-growing mobile-first travel marketplace.