Revenue Optimization Specialist, Homes (Remote)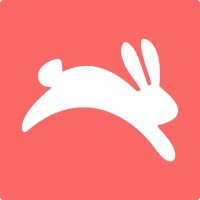 Hopper
Canada
Posted on Friday, January 20, 2023
About the job
The mission of the Hopper Homes Supply team is to provide Hopper users the best selection of vacation rental homes, at the best price; by partnering with the best property managers and other OTAs around the world.
As such, one of the key arms of the Supply Team is its Revenue Optimization function, whose primary purpose is to drive the revenue of a particular region, and/or a group of property managers. By doing so, this would help property managers make the most out of their partnership with Hopper.
The right candidate for this role of Revenue Optimization (Specialist) is a commercially-oriented, data-driven, professional who communicates effectively, has a bias for action, and dives deep to deliver solutions for our property managers.
This role requires a high-level of engagement with property managers. You will work collaboratively with these property managers to deliver both commercial success in their partnership with Hopper and a best-in-class experience with our brand. Your primary output is to optimize the readiness and productivity of the homes that are listed by property managers on the Hopper app. As such, your scope will be broad and far-reaching. It includes, but is not limited to, examining and sharing data trends, building initiatives from quantitative and qualitative insights, driving product development, and revenue management.
Minimum Qualifications
Experience – A bachelor's degree or 2-3 years of related professional experience in customer success, account management, or operational roles.
Customer Advocacy – A "customer-first" attitude and a readiness to create "win-win" situations that deliver value for all stakeholders.
Commercial Acumen – Target-driven, determined to succeed, and excited by the thrill of selling new solutions and services.
Data Handling – Comfortable extracting, examining, and distributing data to drive insights and initiatives.
Communication – Clear communicator who is able to convey ideas and solutions in a coherent manner.
Structured Operator – Detailed oriented in approach and meticulous in execution. Shows ability to handle large volumes of information, and synthesize it in a structured and organized manner.
Self-Starter – An entrepreneurial bias for action when thinking and, most importantly, executing on solutions, no matter how scrappy it may be.
Owner – No ego. Strong ownership on doing what is right for the customer and the company, and collaborates well with others to make that happen.
Preferred Qualifications
Domain Experience – Prior experience in high-volume sales, account management, or consulting/banking roles.
Industry Experience – Technical understanding of property management systems and tools.
Process Optimization – Prior experience optimizing processes and workflows to increase effectiveness and speed.
Responsibilities
Revenue Management – Examine performance goals set for key property managers, understand drivers of performance, and develop action plans to hit commercial objectives.
Partner Operations – Communicate daily with property managers and act as their primary point-of-contact for day-to-day operational matters
Partner Readiness – Employ and utilize data to prioritize optimizations that improve the performance of a property manager's portfolio (eg. availability, price competitiveness)
Partner Churn – Manage listing retention and drive partner participation and engagement
Data Insights – Deliver trends, data, and market insights to drive optimizations and establish Hopper as a leading partner for property managers.
Voice of the Supplier – Gather feedback from property managers regarding product improvements, and deliver these internally to help drive continuous improvement
Champion of the Brand – Represent Hopper in local markets, trade shows, and industry events to build the company's profile amongst partners
Benefits
Well-funded and proven startup with large ambitions
Competitive salary
Unlimited PTO
WeWork All Access Pass OR Work-from-home stipend
Entrepreneurial culture where pushing limits and taking risks is everyday business
Open communication with management and company leadership
Small, dynamic teams = massive impact
100% employer-paid telemedicine, medical, dental, vision, disability and life insurance plans
Access to a Retirement Savings Plan (CAN) or 401K (US)
More about Hopper
At Hopper, we are on a mission to become the world's best — and most fun — place to book travel. By leveraging massive amounts of data, advanced machine learning algorithms, Hopper combines its world-class travel agency offering with proprietary fintech products to help customers spend less and travel better. Ranked the third largest online travel agency in North America, the app has been downloaded nearly 80 million times and continues to gain market share globally.
Here are just a few stats that demonstrate the company's recent growth:
-
Hopper sold around $4 billion in travel and travel fintech in 2022, up nearly 3X over 2021. In 2022, Hopper increased its revenue 2.5X year-over year.
-
The company's bespoke fintech products, such as Flight Disruption Guarantee and Price Freeze, now represent 30-40% of Hopper's total app revenue.
-
Given the success of its fintech products, Hopper launched a B2B initiative called Hopper Cloud in late 2021. Through this partnership program, any travel provider (airlines, hotels, banks, travel agencies, etc.) can integrate and seamlessly distribute Hopper's fintech or travel inventory. As its first Hopper Cloud partnership,
- Hopper partnered with Capital One to co-develop Capital One Travel, a new travel portal designed specifically for cardholders.
-
Recognized as one of the world's most innovative companies by Fast Company four years in a row, Hopper has been downloaded over 80 million times and continues to have millions of new installs each month.
- Hopper has raised over $700 million USD of private capital and is backed by some of the largest institutional investors and banks in the world. Hopper is primed to continue its acceleration as the world's fastest-growing mobile-first travel marketplace.