Site Reliability Developer (SRE) - Platform Infrastructure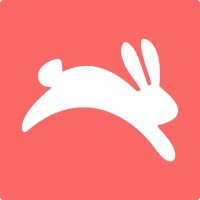 Hopper
Software Engineering, Other Engineering
Toronto, ON, Canada
Posted on Tuesday, December 20, 2022
About the job
As a Site Reliability Developer
, you will be focused on the availability, reliability and operational excellence of Hopper's core production services in the Cloud. We're looking for passionate engineers that enjoy automating the deployment lifecycle of applications and the infrastructure they rely on.
You take pride in creating reliable and scalable systems and processes that are as simple as possible yet as extensible & scalable as the applications need.
You will be asked to leverage your understanding of public cloud architecture applied to Hopper's infrastructure and deployment stacks, to design and implement solutions that are secure, scalable and operationally sound.
Are you ready to come help architect the future Hopper with us?
What would your day-to-day look like:
Ensure the availability and reliability of Hopper's core infrastructure.
Drive solutions that improve, simplify and expand our infrastructure capabilities, optimizing for security, cost, and operational simplicity.
Design, implement, and maintain the automation and processes that allow for easy deployment of services on the infrastructure.
Continue improving our observability infrastructure and how we manage it to have a better visibility on our systems as a whole.
Participate in on-call rotation (Team is scattered across America and Europe, so you can sleep at night!), support developers' questions and attending incidents.
Communicate with developers to better understand their needs and help make infrastructure an easy-to-use commodity.
Resolving incidents and doing a deep dive later to find root causes and address them to avoid repeated failure modes.
Understand customer impact of outages, handle escalations, troubleshoot and resolve incidents.
Execute on big opportunities, helping Hopper rise to the top of the travel industry.
An ideal candidate has:
Expertise with GCP and/or AWS
Expertise with Infrastructure as Code (Terraform)
Experience monitoring services and infrastructure, log collection, analytics, and application performance monitoring (APM)
Experience running a mission-critical service at scale
Experience working with configuration, CI/CD and orchestration technologies (such as Kubernetes, Mesos, Helm, etc.)
Strong background in Site Reliability Engineering, DevOps, Software Engineering or Systems Engineering
Worked in Agile delivery teams and environment
Experience creating automated solutions & eagerness to automate
Excellent verbal and writing skills and the ability to use influence as effectively as direct control
Fluent in least one modern programming language (Python, Go, etc.)
Perks of working with us:
Well-funded and proven startup with large ambitions, competitive salary and stock options
Unlimited PTO
WeWork All Access Pass OR Work-from-home stipend
Entrepreneurial culture where pushing limits and taking risks is everyday business
Open communication with management and company leadership
Small, dynamic teams = massive impact
100% employer-paid telemedicine, medical, dental, vision, disability and life insurance plans
Access to a Retirement Savings Plan
More about Hopper
At Hopper, we are on a mission to become the world's best — and most fun — place to book travel. By leveraging massive amounts of data, advanced machine learning algorithms, Hopper combines its world-class travel agency offering with proprietary fintech products to help customers spend less and travel better. Ranked the third largest online travel agency in North America, the app has been downloaded nearly 80 million times and continues to gain market share globally.
Here are just a few stats that demonstrate the company's recent growth:
-
Hopper sold around $4 billion in travel and travel fintech in 2022, up nearly 3X over 2021. In 2022, Hopper increased its revenue 2.5X year-over year.
-
The company's bespoke fintech products, such as Flight Disruption Guarantee and Price Freeze, now represent 30-40% of Hopper's total app revenue.
-
Given the success of its fintech products, Hopper launched a B2B initiative called Hopper Cloud in late 2021. Through this partnership program, any travel provider (airlines, hotels, banks, travel agencies, etc.) can integrate and seamlessly distribute Hopper's fintech or travel inventory. As its first Hopper Cloud partnership,
- Hopper partnered with Capital One to co-develop Capital One Travel, a new travel portal designed specifically for cardholders.
-
Recognized as one of the world's most innovative companies by Fast Company four years in a row, Hopper has been downloaded over 80 million times and continues to have millions of new installs each month.
- Hopper has raised over $700 million USD of private capital and is backed by some of the largest institutional investors and banks in the world. Hopper is primed to continue its acceleration as the world's fastest-growing mobile-first travel marketplace.