Strategic Solutions Consultant (12-months)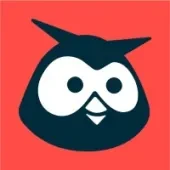 Hootsuite
Sydney, NSW, Australia
Posted on Thursday, November 9, 2023
We're looking for a Strategic Solutions Consultant to help us provide technical and subject matter expertise to organizations with several teams, brands, and/or social use cases. You'll be working with existing and prospective clients to understand their business needs and to craft solutions that help them better connect with their audiences. While based in Hootsuite's Sydney office, you will report to the Senior Director, Sales.

WHAT YOU'LL DO:
Partner with Sales and Success teams to plan opportunity and account strategy, establishing Hootsuite as the solution and partner of choice and contributing to personal, sub-regional and regional targets.

Contribute to the creation of successful proposals by answering questions about our solutions and how they fit with customer requirements.

Lead discovery sessions with practitioners and team leaders to uncover key requirements, challenges and opportunities in their organization.

Deliver concise, compelling, value-based presentations and product demos, typically up to social media leader level.

Use creative tools and techniques such as storytelling, whiteboarding and multimedia to present solutions in a compelling, simple and memorable manner.

Manage trials with customers and prospects to help them see the value of Hootsuite as a partner.

Facilitate and co-facilitate customer workshops to surface the deeper business value of our partnership.

Act as a trusted advisor to social practitioners and team leads on social strategy and the product mix that will best support their strategy.

Share and document learnings from experiences, training and external sources with the regional Value & Solutions team to improve value delivery and customer adoption.

Enable counterparts in Sales and Success on our product and ecosystem during
WHAT YOU'LL NEED:
2-3 years of Solutions Consulting, 2-3 years consulting, or 4-5 years social/agency

experience.

College or university degree/diploma (or have equivalent industry experience).

An aptitude for explaining how solutions work, why people need them, and the

business value they will provide.

Industry knowledge in one or more of our key markets (Financial Services,

Government, Higher Ed, Travel/Hospitality/Tourism, Healthcare) is desirable.

●

Understands and can articulate our most common social use cases in marketing,

social selling, advocacy and service.

Knowledge of related technologies outside of our ecosystem such as media

production, adtech, martech.

Experience in communicating project plans to potential customers.

Experience of solution selling and consultative selling approaches.

Clear, concise, and creative presentation skills with competence in storytelling, and

the ability to focus on the business value of the solution.

Collaboration and Teamwork: Works with others to deliver results, meaningfully

contributing to the team and prioritizing group needs over individual needs.

Creativity and Innovation: Seeks new and better ways of doing things, generates

original and imaginative ideas, products, or solutions.

Customer Focus: Demonstrates a desire to proactively help and serve internal/external

customers to meet their needs.

Decision Making: Consistently chooses the best course of action (from a number of

alternatives) to address business problems and/or opportunities.

Influence: Asserts own ideas and persuades others, gaining support and commitment

and mobilizing people to take action.

Problem Solving: Uses an organized and logical approach to find solutions to complex

problems. Looks beyond the obvious to understand the root cause of problems.

Resilience, Tolerance for Change/Ambiguity: Can effectively cope with change, finding

ways to advance work and projects.

Self Development: Is personally committed to, and actively works to continuously

improve.
WHO YOU ARE:
Tenacious. You are determined to succeed, and you are motivated by the success of customers, colleagues and the community.

Curious. You are always learning and seeking ways to make things better.

Conscientious. You keep your promises, taking your commitments to others seriously, and you have strong integrity.

Humble. You lead with humility and empathy, respecting and learning from the perspectives of others.
---
In all we do, our six guiding principles light the way:

Step Up: Show the world what it looks like to live and work by these guiding principles. #StepUp
One Team: Make Hootsuite a place where everyone feels safe, welcome, valued, and empowered to do their best work without compromising who they are. #OneTeam #FreeToBeMe
Customer Obsessed: Focus relentlessly on helping our customers succeed. #CustomerObsessed
Go Fast, Be Agile: Widen our competitive advantage by committing to speed and simplicity over perfection and complexity. #GoFastBeAgile
Play to Win: Commit to building an incredible, profitable company for our customers, our employees, and our stakeholders. #PlayToWin #NoExcuses
Neighbours & Allies: Give back to our communities and be an ally. #SocialForGood #Allies
Accommodations will be provided as requested by candidates taking part in all aspects of the selection process.
#LI-LN1