Customer Support Advocate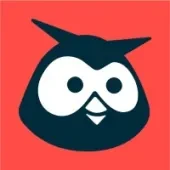 Hootsuite
Customer Service, Legal
Mexico City, Mexico
Posted on Thursday, November 9, 2023
We're looking for a Customer Support Advocate to help support our customers by providing a world class service within our SLAs, using a passionate and positive approach to the job, as well as in-depth process and product knowledge. You'll be working with our self serve customers to exemplify great customer satisfaction & quality assurance. While working in a hybrid work arrangement, a blend of virtual (in accordance with Hootsuite's distributed workforce strategy), and in Hootsuite's Mexico City office, you will report to Team Lead, Customer Support.
**Please submit your resume and application in English**
WHAT YOU'LL DO:
Assist our customers with prompt, friendly and accurate help through any medium or channel (including email, phone, chat, social and public forums)
Troubleshoot reported issues or queries in detail to diagnose and differentiate between product and non-product issues in order to provide accurate, valid and complete information to our customers
Identify and promote opportunities for cross/up-sell or churn prevention and guide customers to the best overall solution for them to maximize the value of Hootsuite
Communicate in an open, engaging and helpful tone across all channels including email (tickets), chat, phones and social media (Twitter, Facebook)
Tailor communication style and troubleshooting delivery to match knowledge or skill level of customer
Identify and surface trends of customer or product issues with a focus on potential solutions
Maintain a focus on excellence by meeting or exceeding quarterly targets including Quality Assurance (QA), Customer Satisfaction (CSAT), productivity (solves/AHT)
Perform other related duties as assigned.
WHAT YOU'LL NEED:
Entry level experience with Contact Center / Help desk ticketing/communication technology platforms [e.g., Zendesk, SnapEngage]
Knowledge of the social networking industry and social analytics.
Experience with and knowledge of social media, including Hootsuite or other management tools.
Collaboration and Teamwork: works with others to deliver results, meaningfully contributing to the team and prioritizing group needs over individual needs
Commitment to Results: consistently achieves results, demonstrating high performance, and challenging self and others to deliver results
Customer Focus: demonstrates a desire to proactively help and serve internal/external customers meet their needs
Open Communication: clearly conveys thoughts, both written and verbally, listening attentively and asking questions for clarification and understanding
Perseverance: pursues everything with energy, drive, and a need to finish—doesn't give up
Problem Solving: uses an organized and logical approach to find solutions to complex problems. Looks beyond the obvious to understand the root cause of problems
Self Development: is personally committed to, and actively works to continuously improve
WHO YOU ARE:
Tenacious. You are determined to succeed,

and you are motivated by the success of customers, colleagues and the community.

Curious. You are always learning and seeking ways to make things better.

Conscientious. You keep your promises, taking your commitments to others seriously, and you have strong integrity.

Humble. You lead with humility and empathy, respecting and learning from the perspectives of others.
---
In all we do, our six guiding principles light the way:

Step Up: Show the world what it looks like to live and work by these guiding principles. #StepUp
One Team: Make Hootsuite a place where everyone feels safe, welcome, valued, and empowered to do their best work without compromising who they are. #OneTeam #FreeToBeMe
Customer Obsessed: Focus relentlessly on helping our customers succeed. #CustomerObsessed
Go Fast, Be Agile: Widen our competitive advantage by committing to speed and simplicity over perfection and complexity. #GoFastBeAgile
Play to Win: Commit to building an incredible, profitable company for our customers, our employees, and our stakeholders. #PlayToWin #NoExcuses
Neighbours & Allies: Give back to our communities and be an ally. #SocialForGood #Allies
Accommodations will be provided as requested by candidates taking part in all aspects of the selection process.