Manager, Sales (12-months)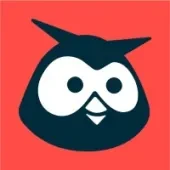 Hootsuite
Sales & Business Development
Sydney, NSW, Australia
Posted on Thursday, October 12, 2023
We're looking for a Manager, Sales on a 12-month contract to continue to develop and lead the growth of our New Business Sales team. You'll manage and guide our talented sales people from the recruitment phase through to their customer interactions ensuring every new customer experience meets our Hootsuite standards and values. Working closely with our account management and customer value teams, you will help create a smooth and positive buying experience for prospective customers. While working in a hybrid work arrangement, a blend of virtual (in accordance with Hootsuite's distributed workforce strategy), and in Hootsuite's Sydney office, you will report to Senior Director, Sales - ANZ.
WHAT YOU'LL DO:

Build, manage and drive a high performing sales team with clear expectations on developing and closing new business contracts to meet and exceed personal and company revenue targets.
Provide coaching and skills training to the sales team in the areas of customer interactions and internal sales processes and methodologies to drive sales.
Develop and implement plans to achieve team specific targets by accurately forecasting revenues, identifying gaps in revenue opportunity and recommending solutions to close the gap.
Submit periodic forecast reports in a timely manner and actively engage in discussions with other managers to support achievement of personal and team revenue targets.
Manage resources to maximize the opportunity every day in achieving sales priorities within the region.
Support the execution of the New Business Sales strategy, continually identifying and developing new methods and processes to grow our New Business.
Monitor and track the health of inbound pipeline; identify and operationalize opportunities for improvement.
Leverage insights and expertise from internal stakeholders, including Sales, Customers and Product team to further develop plans to grow and improve the business.
Perform other related duties as assigned.
WHAT YOU'LL NEED:
Considerable years of experience, including relevant years as a successful individual contributor with a quota in a B2B setting, working with clients from a variety of industries. Experience with Marketing, Communications and Social media is an asset.
Proven managerial experience as a sales leader of a successful team composed of individual contributors in a B2B setting, working with clients potentially in a variety of industries.
Previous success leading and coaching a sales team. You love both winning as an individual but place high value on helping those around you to achieve their goals.
Business to Business Sales and Sales Leadership experience - working through complex procurement environments and problem solving.
Forecast process and proven accuracy managing multiple streams of information with ease.
Strong sense of what customers value and how to challenge thinking to help our customers develop further their understanding of why Hootsuite should be a solution they consider.

Negotiation: successfully obtains commitment to a solution or idea, while maintaining integrity and relationships

Contracts and Legal: you have a strong working knowledge and capability in the Software as a Service business.

Collaboration and Teamwork: works with others to deliver results, meaningfully contributing to the team and prioritizing group needs over individual needs

Commitment to Results: consistently achieves results, demonstrating high performance, and challenging self and others to deliver results

Influence: Asserts own ideas and persuades others, gaining support and commitment and mobilizing people to take action

Interpersonal Savvy: relates openly and comfortably with diverse groups of people

Open Communication: clearly conveys thoughts, both written and verbally, listening attentively and asking questions for clarification and understanding

Perseverance: pursues everything with energy, drive, and a need to finish—doesn't give up

Builds inclusive, cohesive teams which apply diversity to achieve common goals

Capably delivers results through others, is good at establishing clear direction, helping others achieve their best work

Identifies key issues and relationships relevant to achieving a long-range goal or vision; Builds an integrated plan for course of action to accomplish this vision
WHO YOU ARE:
Tenacious. You are determined to succeed, and you are motivated by the success of customers, colleagues and the community.

Curious. You are always learning and seeking ways to make things better.

Conscientious. You keep your promises, taking your commitments to others seriously, and you have strong integrity.

Humble. You lead with humility and empathy, respecting and learning from the perspectives of others.
---
In all we do, our six guiding principles light the way:

Step Up: Show the world what it looks like to live and work by these guiding principles. #StepUp
One Team: Make Hootsuite a place where everyone feels safe, welcome, valued, and empowered to do their best work without compromising who they are. #OneTeam #FreeToBeMe
Customer Obsessed: Focus relentlessly on helping our customers succeed. #CustomerObsessed
Go Fast, Be Agile: Widen our competitive advantage by committing to speed and simplicity over perfection and complexity. #GoFastBeAgile
Play to Win: Commit to building an incredible, profitable company for our customers, our employees, and our stakeholders. #PlayToWin #NoExcuses
Neighbours & Allies: Give back to our communities and be an ally. #SocialForGood #Allies
Accommodations will be provided as requested by candidates taking part in all aspects of the selection process.
#LI-LN1