Product Marketing Manager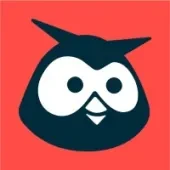 Hootsuite
Marketing & Communications, Product
Toronto, ON, Canada · Vancouver, BC, Canada
Posted on Saturday, September 30, 2023
We're looking for a Product Marketing Manager to help us support product marketing initiatives for the Hootsuite portfolio as well as cross-portfolio project management for the PMM team. Senior Director of Product Marketing, the Product Marketing Manager will support and execute go-to-market strategies under the guidance of management and the senior product leaders. Additionally, you'll be supporting marketing and research projects across other Hootsuite Product portfolios. While working remotely or in a hybrid work arrangement, a blend of virtual (in accordance with Hootsuite's distributed workforce strategy), and in Hootsuite's Vancouver or Toronto office, you will report to the Senior Director, Product Marketing.

WHAT YOU'LL DO:
Analyze and share market trends to position and identify newly required capabilities
Provide in-house expertise on employee advocacy and trends
Develop a marketing plan that drives market interest and generates demand through integrated global campaigns
Create compelling sales and customer-facing collateral and thought leadership
Develop product briefs explaining new features for internal use
Conduct competitive analysis and gather market insights
Development of go-to-market tactics, and be the leader for new product or feature launches
Develop a comprehensive marketing plan aligned with overall growth and revenue goals of the business
Responsible for the development of product growth and adoption by setting goals and partnering closely with various activation channels
Work with product and customer success teams to gather and synthesize feedback from customers and present it to internal stakeholders.
Collaborate regularly with product management, customer success, sales to and provide market or internal input on feature and functionality requirements Performs other related duties as assigned
WHAT YOU'LL NEED:
Bachelor's degree required
5 years of experience in marketing or product marketing
Experience in product marketing for SaaS companies is a plus
Strong fluency with corporate social media strategies & metrics
Exceptional written and verbal communication skills
Collaboration and Teamwork: works with others to deliver results, meaningfully contributing to the team and prioritizing group needs over individual needs
Influence: Asserts own ideas and persuades others, gaining support and commitment and mobilizing people to take action
Open Communication: clearly conveys thoughts, both written and verbally, listening attentively and asking questions for clarification and understanding
Tolerance for Change/Ambiguity, Resilience,: can effectively cope with change, finding ways to advance work and projects
WHO YOU ARE:
Tenacious. You are determined to succeed, and you are motivated by the success of customers, colleagues and the community.
Curious. You are always learning and seeking ways to make things better.
Conscientious. You keep your promises, taking your commitments to others seriously, and you have strong integrity.
Humble. You lead with humility and empathy, respecting and learning from the perspectives of others.
---
In all we do, our six guiding principles light the way:
Step Up: Show the world what it looks like to live and work by these guiding principles. #StepUp
One Team: Make Hootsuite a place where everyone feels safe, welcome, valued, and empowered to do their best work without compromising who they are. #OneTeam #FreeToBeMe
Customer Obsessed: Focus relentlessly on helping our customers succeed. #CustomerObsessed
Go Fast, Be Agile: Widen our competitive advantage by committing to speed and simplicity over perfection and complexity. #GoFastBeAgile
Play to Win: Commit to building an incredible, profitable company for our customers, our employees, and our stakeholders. #PlayToWin #NoExcuses
Neighbours & Allies: Give back to our communities and be an ally. #SocialForGood #Allies
Accommodations will be provided as requested by candidates taking part in all aspects of the selection process.