Senior Manager, Paid Media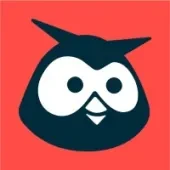 Hootsuite
Marketing & Communications
New York, NY, USA · Boston, MA, USA · Atlanta, GA, USA
Posted on Thursday, September 14, 2023
We're looking for a Senior Manager of Paid Media to help us drive brand awareness and customer acquisition across paid social and digital ad platforms. Reporting to the Director, you'll be responsible for developing and operationalizing the global strategy for Paid Media. You'll lead a team of paid media experts and analysts, while working alongside other digital channel and marketing teams to create a best-in-class omnichannel experience and accelerate revenue growth.
WHAT YOU'LL DO:
Responsible for planning, building and socializing strategy, roadmap, execution, and results of customer acquisition through paid social and emerging digital advertising platforms and media formats
Lead the global strategy for Hootsuite's high-performing paid social channels focused on growing brand awareness, trial signups, sales leads, driving profitable revenue growth
Build, lead, and facilitate career growth for a high-performing team of media planners, strategists, and digital strategy professionals
Scale our multi-million dollar social and paid media ad spend in areas that show profitable growth
Partner closely with cross-functional teams and key stakeholders across the organization to create a best-in-class omnichannel experience that powers Hootsuite's acquisition engine
Report on the performance of individual channels; lead efforts to analyze and solve complex problems. Move quickly to identify new opportunities to test and scale new emerging channels to drive incremental revenue growth.
Develop and oversee analytics and data governance processes for how we measure the overall return on ad spend by channel and region. Ensure the effective flow of data through our internal systems, programs, and processes
Present strategic recommendations to marketing leadership and other key stakeholders, including clearly outlined digital ad strategies and tactics.
Stay well-informed of emerging best practices in paid social and other digital channels, and serve as a key resource to other leaders on the team as appropriate.
WHAT YOU'LL NEED:
Significant experience, ideally 12+ years in social and digital advertising for ecommerce and/or SaaS businesses
5+ years experience leading and guiding teams to deliver measurable results.
Proficient understanding of paid social, programmatic, remarketing, account-based marketing, and other emerging channels
Commitment to Results: consistently achieves results, demonstrating high performance, and challenging self and others to deliver results
Decision Making: consistently chooses the best course of action (from a number of alternatives) to address business problems and/or opportunities
Problem Solving: uses an organized and logical approach to find solutions to complex problems. Looks beyond the obvious to understand the root cause of problems
Influence: Asserts own ideas and persuades others, gaining support and commitment and mobilizing people to take action
Creativity and Innovation: seeks new and better ways of doing things, generates original and imaginative ideas, products, or solutions
Builds inclusive, cohesive teams which apply diversity to achieve common goals
Capably delivers results through others, is good at establishing clear direction, helping others achieve their best work
Identifies key issues and relationships relevant to achieving a long-range goal or vision; Builds an integrated plan for course of action to accomplish this vision
Challenges and supports others to create results but also develop new capabilities. Successfully develops the capacity and capability of team and individuals on the team
'WHO YOU ARE:
Tenacious. You are determined to succeed, and you are motivated by the success of customers, colleagues and the community.
Curious. You are always learning and seeking ways to make things better.
Conscientious. You keep your promises, taking your commitments to others seriously, and you have strong integrity.
Humble. You lead with humility and empathy, respecting and learning from the perspectives of others.
In all we do, our six guiding principles light the way:

Step Up: Show the world what it looks like to live and work by these guiding principles. #StepUp
One Team: Make Hootsuite a place where everyone feels safe, welcome, valued, and empowered to do their best work without compromising who they are. #OneTeam #FreeToBeMe
Customer Obsessed: Focus relentlessly on helping our customers succeed. #CustomerObsessed
Go Fast, Be Agile: Widen our competitive advantage by committing to speed and simplicity over perfection and complexity. #GoFastBeAgile
Play to Win: Commit to building an incredible, profitable company for our customers, our employees, and our stakeholders. #PlayToWin #NoExcuses
Neighbours & Allies: Give back to our communities and be an ally. #SocialForGood #Allies
Accommodations will be provided as requested by candidates taking part in all aspects of the selection process.