Senior Manager, Product Content Strategy (12 Month STE)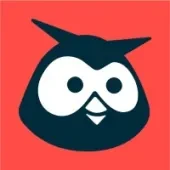 Hootsuite
Product
Posted on Thursday, August 31, 2023
We're looking for a Senior Manager, Product Content to provide day-to-day and strategic leadership for a fun and vibrant team of UX Writers, Technical Writers, and Content Strategists. You'll work closely with our Product Management, Design, Product Marketing, Brand, Software Development, Customer Support and other teams to ensure that our customers have powerful, consistent, and educational content materials to be successful with Hootsuite. While working in a hybrid work environment (a blend of in office and remote work) from Atlanta, Toronto or Montreal, you will report to the VP, Digital Experience.

WHAT YOU'LL DO:
Deliver on a global unified content strategy that supports the complete Hootsuite customer journey, ensuring that customers have the information they need to successfully use Hootsuite.
Develop the Product Content practice discipline at Hootsuite and support Product-Led Growth strategy with effective, powerful content for our customers, while improving our Help Centre and in-product help experience.
Create a team charter, define roles, and create a clear vision for the future of this function of the organization.
Evangelize the Product Content practice across the organization, collaborating across Brand, Product Marketing, Corp Communications, and Marketing teams to bring Hootsuite's product innovations to the forefront.
Provide leadership and management of staff, including selection, coaching, mentoring, development, performance management and all other
Develop, iterate on, and drive our product content strategy across multiple audiences, always with a clear execution plan and timely reporting.
Partner with product marketing to refine and adapt Hootsuite's value proposition and implement a clear framework for how messaging evolves at different phases of the user journey.
Create a build, test, learn, iterate framework for content development as it relates to product design, such as in-product naming.
Partner with product design leadership to create copy and tone of voice are integrated with Hootsuite product design systems.
Maintain an efficient and effective pipeline of translation within the product
Implement consistent, clear processes for defining in-product messaging and core tenets of Hootsuite's products and socialize guidelines across brand, product, and customer-facing teams; educate collaborators on best practices and empower them with strategic guidance and tools (such as writing templates and handbooks.)
Create simple, approachable, modern, and conversational content that enables customers to self-solve their problems across all channels.
Partner with the customer support organization to establish the role of the help center in customer journey
Partner with the Hootsuite Academy team to ensure that we have complementary paid training and certification offerings that together, combined with product documentation, offer an end-to-end solution to adopt Hootsuite's products and improve our end customer's social maturity and effectiveness.
WHAT YOU'LL NEED:
Lengthy experience in progressive User Experience or Content Publishing roles including at least two years of experience focused on content design in SAAS products. You bring experience leading teams that serve a global audience plus experience developing content for a mix of audiences from consumer and small business to Enterprise. As a Content Designer, you know how to support and prioritize SAAS product releases, and work on longer term investments, side-by-side.

12+ years of experience in multifaceted content roles, and at least 3 years working in SaaS, or equivalent combination of relevant experience
You bring experience directing teams that serve a global audience.
Experience managing or writing for a mix of audiences from consumer and small business to Enterprise.
You are creative and passionate about modern, conversational, mixed media content and have a varied portfolio that showcases this.
You have experience with measuring and improving the performance and effectiveness of content, including SEO, solving for top customer issues, and driving up quality.
You have experience working in diverse, cross-functional teams and a proven ability to manage stakeholder expectations across various levels and teams .
A background in business-focused social media is a plus.
You are comfortable with a fast-paced environment, able to adapt and help others evolve their work and roles.
Accountability: holds self and others accountable to meet commitments ● Collaboration and Teamwork: works with others to deliver results, meaningfully contributing to the team and prioritizing group needs over individual needs
Commitment to Results: consistently achieves results, demonstrating high performance, and challenging self and others to deliver results
Creativity and Innovation: seeks new and better ways of doing things, generates original and imaginative ideas, products, or solutions
Customer Focus: demonstrates a desire to proactively help and serve internal/external customers meet their needs
Decision Making: consistently chooses the best course of action (from a number of alternatives) to address business problems and/or opportunities
Influence: Asserts own ideas and persuades others, gaining support and commitment and mobilizing people to take action
Resilience, Tolerance for Change/Ambiguity: can effectively cope with change, finding ways to advance work and projects
Inclusive Leadership: Builds inclusive, cohesive teams which apply diversity to achieve common goals
Play to Win: Capably delivers results through others, is good at establishing clear direction, helping others achieve their best work
Long Range Planning: Identifies key issues and relationships relevant to achieving a long-range goal or vision;
Builds an integrated plan for course of action to accomplish this vision ● Enablement: Challenges and supports others to create results but also develop new capabilities.
WHO YOU ARE:
Tenacious. You are determined to succeed, and you are motivated by the success of customers, colleagues and the community.

Curious. You are always learning and seeking ways to make things better.

Conscientious. You keep your promises, taking your commitments to others seriously, and you have strong integrity.

Humble. You lead with humility and empathy, respecting and learning from the perspectives of others.
---
In all we do, our six guiding principles light the way:
Step Up: Show the world what it looks like to live and work by these guiding principles. #StepUp
One Team: Make Hootsuite a place where everyone feels safe, welcome, valued, and empowered to do their best work without compromising who they are. #OneTeam #FreeToBeMe
Customer Obsessed: Focus relentlessly on helping our customers succeed. #CustomerObsessed
Go Fast, Be Agile: Widen our competitive advantage by committing to speed and simplicity over perfection and complexity. #GoFastBeAgile
Play to Win: Commit to building an incredible, profitable company for our customers, our employees, and our stakeholders. #PlayToWin #NoExcuses
Neighbours & Allies: Give back to our communities and be an ally. #SocialForGood #Allies
Accommodations will be provided as requested by candidates taking part in all aspects of the selection process.