Implementation Specialist (French Speaker)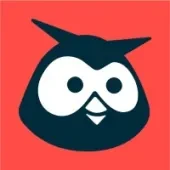 Hootsuite
London, UK
Posted on Saturday, August 26, 2023
We're looking for an Implementation Specialist to help us lead and execute implementation projects for Hootsuite products and solutions in order to contribute to long term customer success. You'll work closely with our customer team, leading multiple implementation projects simultaneously in a highly collaborative environment, ensuring deliverables are on time and aligned to customer needs. While based in Hootsuite's London office or remotely across UK (in accordance with Hootsuite's local employment entities), you will report to Manager, Customer Onboarding.
WHAT YOU'LL DO:
Lead multiple customer implementation projects with a process and outcome-oriented approach, in order to deliver high quality standards and exceed customer expectations.

Discover customer needs and execute technical and business objectives of each implementation project, driving time to value and product adoption.

Identify project risks and work with internal stakeholders to mitigate and ensure successful implementation outcomes.

Design and conduct customised training sessions for customers, both online and in-person

.

Maintain an in-depth understanding of Hootsuite's products, apps, services as well as knowledge of external partner products and services.

Collaborate cross-functionally within the Professional Services team as well as more broadly with Customer and Expansion team in order to optimise implementation outcomes.
WHAT YOU'LL NEED:
Experience in a customer-facing or client management role, preferably in the technology (SaaS) industry, or equivalent years of relevant industry work experience

Fluent in English and French

Demonstrated ability to manage multiple customer projects and deliver based on project scope and customer needs

Customer Focus: demonstrates a desire to proactively help and serve internal/external customers to meet their program needs

Commitment to Results: consistently achieves results, demonstrating high performance, and challenging self and others to deliver results

Collaboration and Teamwork: works with others to deliver results, meaningfully contributing to the team and prioritising group needs over individual needs

Perseverance: pursues everything with energy, drive, and a need to finish—doesn't give up

Open Communication: clearly conveys thoughts, both written and verbally, listening attentively and asking questions for clarification and understanding
WHO YOU ARE:
Tenacious. You are determined to succeed,

and you are motivated by the success of customers, colleagues and the community.

Curious. You are always learning and seeking ways to make things better.

Conscientious. You keep your promises, taking your commitments to others seriously, and you have strong integrity.

Humble. You lead with humility and empathy, respecting and learning from the perspectives of others.
---

In all we do, our six guiding principles light the way:
Step Up: Show the world what it looks like to live and work by these guiding principles. #StepUp
One Team: Make Hootsuite a place where everyone feels safe, welcome, valued, and empowered to do their best work without compromising who they are. #OneTeam #FreeToBeMe
Customer Obsessed: Focus relentlessly on helping our customers succeed. #CustomerObsessed
Go Fast, Be Agile: Widen our competitive advantage by committing to speed and simplicity over perfection and complexity. #GoFastBeAgile
Play to Win: Commit to building an incredible, profitable company for our customers, our employees, and our stakeholders. #PlayToWin #NoExcuses
Neighbours & Allies: Give back to our communities and be an ally. #SocialForGood #Allies

Accommodations will be provided as requested by candidates taking part in all aspects of the selection process
#LI-RL1