Implementation Specialist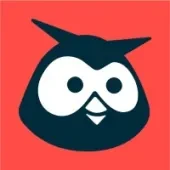 Hootsuite
Mexico City, Mexico
Posted on Wednesday, August 2, 2023
We're looking for an Implementation Specialist to help us lead and execute implementation projects for Hootsuite products and solutions in order to contribute to long term customer success. You'll work closely with our success team, leading multiple implementation projects simultaneously in a highly collaborative environment, ensuring deliverables are on time and aligned to customer needs. While working in a hybrid work arrangement, a blend of virtual (in accordance with Hootsuite's distributed workforce strategy), and in Hootsuite's Mexico City office, you will report to Manager, Implementation. Please note that the role can include up to 20% of travel to client sites when required.
**Please submit your resume in English**
WHAT YOU'LL DO
Lead multiple customer implementation projects with a process and outcome-oriented approach, in order to deliver high quality standards and exceed customer expectations.
Discover customer needs and execute technical and business objectives of each implementation project, driving time to value and product adoption.
Identify project risks and work with internal stakeholders to mitigate and ensure successful implementation outcomes.
Design and conduct customized training sessions for customers, both online and in-person.
Maintain an in-depth understanding of Hootsuite's products, apps, services as well as knowledge of external partner products and services.
Collaborate cross-functionally within the Implementation team as well as more broadly with Customer Success and Sales in order to optimize implementation outcomes.
WHAT YOU'LL NEED:
Some practical experience in a customer-facing or client management role, preferably in the technology (SaaS) industry, or relevant industry work experience.
Demonstrated ability to manage multiple customer projects and deliver based on project scope and customer needs.
Customer Focus: Demonstrates a desire to proactively help and serve internal/external customers to meet their program needs.
Commitment to Results: Consistently achieves results, demonstrating high performance, and challenging self and others to deliver results.
Collaboration and Teamwork: Works with others to deliver results, meaningfully contributing to the team and prioritizing group needs over individual needs.
Perseverance: Pursues everything with energy, drive, and a need to finish—doesn't give up.
Open Communication: Clearly conveys thoughts, both written and verbally, listening attentively and asking questions for clarification and understanding.

WHO YOU ARE:
Tenacious. You are determined to succeed,

and you are motivated by the success of customers, colleagues and the community.

Curious. You are always learning and seeking ways to make things better.

Conscientious. You keep your promises, taking your commitments to others seriously, and you have strong integrity.

Humble. You lead with humility and empathy, respecting and learning from the perspectives of others.
---
Buscamos un especialista en implementación que nos ayude a dirigir y ejecutar proyectos de implementación de productos y soluciones de Hootsuite para contribuir al éxito a largo plazo de los clientes. Trabajarás en estrecha colaboración con nuestro equipo de éxito, dirigiendo múltiples proyectos de implementación simultáneamente en un entorno altamente colaborativo, garantizando que los resultados se entreguen a tiempo y de acuerdo a las necesidades del cliente. Mientras trabajas en un acuerdo de trabajo híbrido, una mezcla de virtual (de acuerdo con la estrategia de fuerza de trabajo distribuida de Hootsuite), y en la oficina de la Ciudad de México de Hootsuite, reportarás al Gerente de Implementación. Ten en cuenta que el papel puede incluir hasta un 20% de viajes a las instalaciones del cliente cuando sea necesario.
**Por favor asegúrate de que tu currículum y tu solicitud estén en Inglés.**
LO QUE HARÁS
Dirigir múltiples proyectos de implementación de clientes con un enfoque orientado a procesos y resultados, con el fin de ofrecer altos estándares de calidad y superar las expectativas del cliente.
Descubrir las necesidades del cliente y ejecutar los objetivos técnicos y empresariales de cada proyecto de implementación, impulsando el tiempo de obtención de valor y la adopción del producto.
Identificar los riesgos del proyecto y trabajar con las partes interesadas internas para mitigarlos y garantizar el éxito de los resultados de la implantación.
Diseñar y llevar a cabo sesiones de entrenamiento personalizadas para los clientes, tanto en línea como en persona.
Mantener un conocimiento profundo de los productos, aplicaciones y servicios de Hootsuite, así como de los productos y servicios de socios externos.
Colaborar en todas las funciones dentro del equipo de implementación, así como más ampliamente con el éxito del cliente y ventas con el fin de optimizar los resultados de la implementación.

LO QUE NECESITAS
Algo de experiencia práctica en un papel de cara al cliente o de gestión de clientes, preferiblemente en la industria de la tecnología (SaaS), o experiencia laboral relevante en la industria.
Capacidad demostrada para gestionar múltiples proyectos de clientes y realizar entregas basadas en el alcance del proyecto y las necesidades del cliente.
Orientación al cliente: Demostrar un deseo de ayudar y servir proactivamente a los clientes internos/externos para satisfacer las necesidades de sus programas.
Compromiso con los resultados: Lograr resultados de forma constante, demostrando un alto rendimiento y desafiando a ti y a los demás para obtener resultados.
Colaboración y trabajo en equipo: Trabaja con los demás para obtener resultados, contribuyendo significativamente al equipo y dando prioridad a las necesidades del grupo sobre las individuales.
Perseverancia: Persigue todo con energía, empuje y necesidad de terminar; no se rinde.
Comunicación abierta: Transmite claramente sus ideas, tanto por escrito como verbalmente, escuchando atentamente y haciendo preguntas para aclarar y comprender.

QUIÉN ERES:
Tenaz. Estás decidido a triunfar y te motiva el éxito de los clientes, los compañeros y la comunidad.
Curioso. Siempre estás aprendiendo y buscando formas de mejorar las cosas.
Concienzudo. Cumples tus promesas, tomas en serio tus compromisos con los demás y eres muy íntegro.
Humilde. Diriges con humildad y empatía, respetando y aprendiendo de las perspectivas de los demás.
---
In all we do, our six guiding principles light the way:
Step Up: Show the world what it looks like to live and work by these guiding principles. #StepUp
One Team: Make Hootsuite a place where everyone feels safe, welcome, valued, and empowered to do their best work without compromising who they are. #OneTeam #FreeToBeMe
Customer Obsessed: Focus relentlessly on helping our customers succeed. #CustomerObsessed
Go Fast, Be Agile: Widen our competitive advantage by committing to speed and simplicity over perfection and complexity. #GoFastBeAgile
Play to Win: Commit to building an incredible, profitable company for our customers, our employees, and our stakeholders. #PlayToWin #NoExcuses
Neighbours & Allies: Give back to our communities and be an ally. #SocialForGood #Allies

Accommodations will be provided as requested by candidates taking part in all aspects of the selection process.
#LI-AK1