Enterprise Architect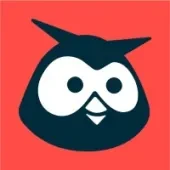 Hootsuite
IT
New York, NY, USA · Chicago, IL, USA · Austin, TX, USA
Posted on Friday, June 30, 2023
We're looking for a guru in the field of Enterprise Architecture to help us develop and enhance Hootsuite's global Enterprise Architecture strategy. As an Enterprise Architect, you will consider the latest innovations in business processes, organizational structures, agility, information systems, and technologies to inform the Enterprise Architecture vision, strategy and goals. You'll work closely with a wide variety of stakeholders to ensure the business is aligned with digital transformation strategies and technological growth. While working remotely or in a hybrid work arrangement, a blend of virtual (in accordance with Hootsuite's distributed workforce strategy), and in Hootsuite's Vancouver or Toronto office, you will report to the Senior Director, Information Security and Product Privacy.
WHAT YOU'LL DO:
Responsible for developing and implementing innovative strategies to optimize Hootsuite's global enterprise architecture.

Analyze, design, plan, and implement enterprise architecture to successfully execute on business strategies.

Develop and implement a holistic strategy and processes to structure multi-million dollar IT projects and related policies to make informed decisions and achieve desired long-term business results.

Stay informed on industry trends and disruptions using architecture principles and practices.

Create and socialize business architecture vision, models and goals to centrally manage complex integrations that enhances efficiencies, optimizes costs aligns with Hootsuite's strategies and goals

Review, analyze and align business structures and processes with business goals effectively and efficiently. Ensure the structures and processes are agile and robust to adapt major changes.

Establish an infrastructure to monitor and manage Hootsuite's software and hardware assets with appropriate KPIs to report on performance, cost, effectiveness and alignment with changing business objectives.

Develop and implement methods for compliance architecture, such as data storage, metadata management, and change control.

Work closely with the procurement team to optimize cost, prevent redundancy and increase efficiency through continuous process improvement.

Work closely with the security team to ensure compliance with various industry best practices and certifications (e.g. SOC 2 Type II, FedRAMP, ISO 27001, UK Cyber Essentials and PCI).

Build effective relationships and communications with the business functions, internal technology, and product development teams.

Collaborate with various teams with the CTO organization to ensure development and monitoring of disaster recovery and business continuity plans, ensuring they are in place and regularly tested.

Clearly communicate the technical and implementation complexity in simple terms for key stakeholders.
WHAT YOU'LL NEED:
Advanced level of proven experience and demonstrated success in technology leadership with an emphasis on SaaS and cloud technologies.

Undergraduate degree or postgraduate degree in Computer Science, Information Systems or equivalent experience.

Proven ability to work with competing resources, budget limitations, and strong conflict management and problem-solving skills.

Ability to present information in a variety of different formats and influence all levels of the organization, including executives.

Strong bias toward customer service and improving the overall customer experience.

Well versed in enterprise architecture best practices on cloud-based environments. Hands-on experience with common frameworks (e.g. TOGAF, Zachman, FEAF, Gartner, SABSA, etc.) is a plus.

Experience in the Salesforce ecosystem (preferably with SalesForce.com Technical Architect Certification) with hands-on experience implementing CPQ solutions

Ability to develop technology vision and strategies that can be operationalized and enable the company to execute on its long-term strategies.

Establish a shared services function that supports and governs best practices across all the Enterprise systems.

Hands-on experience in Marketing, Quote to Cash, ERP, and Customer Support architecture and customer and product master data platforms e.g. Salesforce, Google, NetSuite, Marketo, eCommerce platforms/customer portals, ZenDesk, etc.

Accountability: holds self and others accountable to meet commitments

Commitment to Results: consistently achieves results, demonstrating high performance, and challenging self and others to deliver results

Decision Making: consistently chooses the best course of action (from a number of alternatives) to address business problems and/or opportunities

Negotiation: successfully obtains commitment to a solution or idea, while maintaining integrity and relationships

Priority Setting: focuses time/energy on the most important issues/opportunities. Clearly understand how to assess the importance of tasks

and decisions
Problem Solving: uses an organized and logical approach to find solutions to complex problems. Looks beyond the obvious to understand the root cause of problems
Process/Project Management: skilled at figuring out and managing the processes and timelines necessary to get work accomplished
Identifies key issues and relationships relevant to achieving a long-range goal or vision
Builds an integrated plan for a course of action to accomplish this vision
WHO YOU ARE:
Tenacious. You are determined to succeed, and you are motivated by the success of customers, colleagues and the community.

Curious. You are always learning and seeking ways to make things better.

Conscientious. You keep your promises, taking your commitments to others seriously, and you have strong integrity.

Humble. You lead with humility and empathy, respecting and learning from the perspectives of others.
---
In all we do, our six guiding principles light the way:
Step Up: Show the world what it looks like to live and work by these guiding principles. #StepUp
One Team: Make Hootsuite a place where everyone feels safe, welcome, valued, and empowered to do their best work without compromising who they are. #OneTeam #FreeToBeMe
Customer Obsessed: Focus relentlessly on helping our customers succeed. #CustomerObsessed
Go Fast, Be Agile: Widen our competitive advantage by committing to speed and simplicity over perfection and complexity. #GoFastBeAgile
Play to Win: Commit to building an incredible, profitable company for our customers, our employees, and our stakeholders. #PlayToWin #NoExcuses
Neighbours & Allies: Give back to our communities and be an ally. #SocialForGood #Allies
Accommodations will be provided as requested by candidates taking part in all aspects of the selection process.