Escalation Technical Support Specialist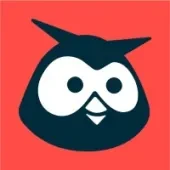 Hootsuite
IT, Customer Service
Bucharest, Romania
Posted on Wednesday, June 28, 2023
We're looking for a Escalation Technical Support Specialist, who is passionate about technical problem solving, working with customers and enabling the customer support team. In this role, you'll develop deep product knowledge, and provide technical support to our customers and to Customer Support Advocates at the Tier 1 level. You'll be performing activities related to complex troubleshooting and internal knowledge sharing in close collaboration with the Customer & Expansion Success Management teams, Product Content, Support Enablement, Escalation Incident Support Specialist Team as well as the Customer Support teams. While based in Hootsuite's Bucharest office you will report to Manager, Tier 2 Technical Support.
WHAT YOU'LL DO:
Perform advanced troubleshooting in a multi-channel environment (phone, email, chat, proactive outbound zoom calls) to solve escalated customer issues, and to help raise the bar of our support teams
Diagnose and differentiate between product and non-product issues in order to provide accurate, valid, and complete information to our customers
Build and enhance troubleshooting capacity by resolving issues earlier in the funnel
Provide feedback and recommendations to our Product Team in order to improve the supportability of our products and our customer's experience.
Handle escalated service and account management issues, including problem/issue triage, management, and escalation; recognize the impact and determine when to escalate; ensure clear and effective communication throughout the support cycle and provide end-user assistance where required.
Support with reviewing processes to identify opportunities for improvement and champion the implementation of solutions.
Act as a coordinator for data subject requests, liaising between customer support and teams that handle & store PII (Personally Identifiable Information) data, ensuring the requests are processed on time and closing the loop with the customer
Monitor trends/spikes in ticket volume to flag outages/bugs to Incident Management team

Log search requests from our Tier 1 teams to help identify errors and bugs

Participate in back up on-call rotation for the Escalation Incidents team as needed to provide after-hours and/or weekend technical support escalation coverage

Maintain a focus on excellence by meeting or exceeding your team KPI's monthly/quarterly targets including Quality Assurance (QA), Customer Satisfaction (CSAT), productivity (solves/ATHTsolves/AHT)

Perform other related duties as assigned
WHAT YOU'LL NEED:
Proven experience in a customer technical support role while handling account management escalations
Ability to multitask, attention to detail, and time management are essential
Experience in a multi-channel environment (Phone/Chat/Email/Social)
Must understand technical environments including Internet and Web-based services, Software as a Service (SaaS)
Deep understanding of Hootsuite's features, functionality, and how to troubleshoot problems in our suite of products.
Strong work ethic to handle multiple requests with exceptional follow-through
Excellent knowledge and passion for social environments [Facebook, Instagram, Twitter, LinkedIn, etc]
Resilience, Tolerance for Change/Ambiguity: can effectively cope with change, finding ways to advance work and projects
Problem Solving: uses an organized and logical approach to find solutions to complex problems. Looks beyond the obvious to understand the root cause of problems
Priority Setting: focuses time/energy on the most important issues/opportunities. Clearly understand how to assess importance of tasks and decisions
Collaboration and Teamwork: works with others to deliver results, meaningfully contributing to the team and prioritizing group needs over individual needs
Open Communication: clearly conveys thoughts, both written and verbally, listening attentively and asking questions for clarification and understanding
Interpersonal Savvy: relates openly and comfortably with diverse groups of people
Self Development: is personally committed to, and actively works to continuously improve
WHO YOU ARE:
Tenacious. You are determined to succeed,

and you are motivated by the success of customers, colleagues and the community.

Curious. You are always learning and seeking ways to make things better.

Conscientious. You keep your promises, taking your commitments to others seriously, and you have strong integrity.

Humble. You lead with humility and empathy, respecting and learning from the perspectives of others.
---
In all we do, our six guiding principles light the way:
Step Up: Show the world what it looks like to live and work by these guiding principles. #StepUp
One Team: Make Hootsuite a place where everyone feels safe, welcome, valued, and empowered to do their best work without compromising who they are. #OneTeam #FreeToBeMe
Customer Obsessed: Focus relentlessly on helping our customers succeed. #CustomerObsessed
Go Fast, Be Agile: Widen our competitive advantage by committing to speed and simplicity over perfection and complexity. #GoFastBeAgile
Play to Win: Commit to building an incredible, profitable company for our customers, our employees, and our stakeholders. #PlayToWin #NoExcuses
Neighbours & Allies: Give back to our communities and be an ally. #SocialForGood #Allies
Accommodations will be provided as requested by candidates taking part in all aspects of the selection process.
#LI-RL1