Enterprise Customer Support Advocate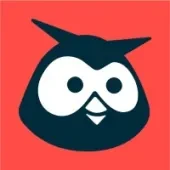 Hootsuite
Customer Service, Legal
Mexico City, Mexico
Posted on Thursday, April 20, 2023
We're looking for Enterprise Customer Advocate (fluent in English) to help us assist our Enterprise clients with prompt, friendly and accurate help through any medium or channel. While working with Enterprise customers worldwide, you will communicate in a professional, helpful and engaging tone with a focus on efficiently finding the right solution with each client. While based in Hootsuite's Mexico City office, you will report to the Team Lead, Enterprise Customer Support.
NOTE: PLEASE SUBMIT YOUR RESUME IN ENGLISH
WHAT YOU'LL DO:

Efficiently troubleshoot reported issues or queries in detail to diagnose and differentiate between product and non-product issues in order to provide accurate, valid and complete information to our customers

Identify opportunities for cross/up-sell and connect clients with their CSA/CSM for discussion on the best overall solution for them to maximize the value of Hootsuite

Communicate in an engaging, helpful and professional tone across all channels including email (tickets), chat and phones

Collaborate closely with CSA/CSM and Professional Services colleagues to prioritize the customer experience and streamline resolution of any client concerns

Maintain a focus on excellence by meeting or exceeding quarterly targets including Quality Assurance (QA), Customer Satisfaction (CSAT), productivity (solves/AHT)

Work on a night shift from 12:00 AM to 8:00 AM
WHAT YOU'LL NEED:
Fully fluent in English (verbal and written)
Some practical experience in a product or customer technical support role


Excellent interpersonal, verbal, and written communication skills

Ability to multitask, attention to detail and time management are essential

Knowledge of ticketing platforms i.e., ZenDesk and Jira is a plus

Experience in a multi-channel environment (Phone/Chat/Email)

Deep understanding of Hootsuite's features, functionality and how to troubleshoot problems in our suite of products.

Strong work ethic to handle multiple requests with exceptional follow-through

Excellent knowledge and passion for social environments [Facebook, Instagram, Twitter, LinkedIn, etc]

Resilience, Tolerance for Change/Ambiguity: can effectively cope with change, finding ways to advance work and projects

Problem Solving: uses an organized and logical approach to find solutions to complex problems. Looks beyond the obvious to understand the root cause of problems

Priority Setting: focuses time/energy on the most important issues/opportunities. Clearly understand how to assess importance of tasks and decisions

Interpersonal Savvy: relates openly and comfortably with diverse groups of people



WHO YOU ARE:
Tenacious. You are determined to succeed,

and you are motivated by the success of customers, colleagues and the community.

Curious. You are always learning and seeking ways to make things better.

Conscientious. You keep your promises, taking your commitments to others seriously, and you have strong integrity.

Humble. You lead with humility and empathy, respecting and learning from the perspectives of others.
---
Estamos buscando un representante de clientes para Enterprise (fluido en inglés) que nos ayude a brindarle asistencia a nuestros clientes con su plan Enterprise de forma rápida, amigable y precisa a través de cualquier medio o canal. Al trabajar con nuestros clientes del plan Enterprise en todo el mundo, te comunicarás con un tono profesional, atento y agradable. Además, te enfocarás en encontrar eficientemente la solución adecuada para cada cliente. Mientras estés en la sede de Hootsuite de la Ciudad de México, deberás reportarte con el líder del equipo de Atención al cliente para Enterprise.
NOTA: POR FAVOR ENVIAR CURRICULUM EN INGLÉS
CARACTERÍSTICAS DEL PUESTO:
Solucionar problemas o consultas reportadas de forma eficiente y en detalle para

diagnosticar y diferenciar entre problemas relacionados y no relacionados con los

productos, a fin de proporcionar información precisa, válida y completa a nuestros clientes.

Identificar oportunidades de ventas cruzadas/comercialización y conectar a los clientes con

su CSA/CSM a fin de encontrar la mejor solución integral para que puedan maximizar el

valor de Hootsuite.

Comunicarse en un tono agradable, atento y profesional a través de todos los canales,

incluidos el correo electrónico (tickets), el chat y el teléfono.

Colaborar estrechamente con los colegas de CSA/CSM y Servicios profesionales para darle

prioridad a la experiencia del cliente y agilizar la resolución de cualquier inquietud que

tenga.

Mantener un enfoque en la excelencia mediante el cumplimiento o la superación de los

objetivos trimestrales, como la garantía de calidad (QA), la satisfacción del cliente (CSAT) y la

productividad (soluciones/AHT).

Trabajar en turno de noche de 12:00 AM a 08:00 AM
LO QUE NECESITARÁ:
Completamente fluido en inglés (verbal y escrito)

Alguna experiencia práctica en un puesto de asistencia técnica de productos o de clientes.

Excelentes habilidades de comunicación interpersonal, verbal y escrita.

Es esencial tener la capacidad de realizar varias tareas a la vez, ser atento a los detalles y saber

g

estionar los tiempos.

Tener conocimientos sobre las plataformas de generación de tickets, como ZenDesk y Jira, es

una ventaja.

Experiencia en un entorno multicanal (teléfono/chat/correo electrónico).

Extenso conocimiento de las características de Hootsuite, su funcionalidad y cómo

solucionar problemas en nuestra suite de productos.

Excelente ética de trabajo para manejar varias solicitudes con un seguimiento excepcional.

Excelente conocimiento y pasión por los entornos sociales [Facebook, Instagram, Twitter,

LinkedIn, etc.].

Resistencia, tolerancia al cambio/ambigüedad: poder hacer frente al cambio de manera

efectiva, encontrando formas de continuar el trabajo y avanzar en los proyectos.

Solución de problemas: utilizar un enfoque organizado y lógico para encontrar soluciones a

problemas complejos. Mirar más allá de lo obvio para entender la causa principal de los

problemas.

Establecimiento de prioridades: enfocar el tiempo y la energía en los temas/oportunidades

más importantes. Comprender claramente cómo evaluar la importancia de las tareas y

decisiones.

Inteligencia interpersonal: relacionarse abierta y cómodamente con diferentes grupos de

personas.
APTITUDES:
Tenacidad. Mostrar determinación y estar motivado

por el éxito de los clientes, colegas y la comunidad.

Curiosidad. Estar en continuo aprendizaje y buscar maneras de hacer las cosas mejor.

Diligencia. Cumplir promesas, tomar con seriedad los compromisos con los demás y tener una gran integridad.

Humildad. Dirigirse con humildad y empatía, respetando y aprendiendo desde la perspectiva de los demás.
---
In all we do, our six guiding principles light the way:

Step Up: Show the world what it looks like to live and work by these guiding principles. #StepUp
One Team: Make Hootsuite a place where everyone feels safe, welcome, valued, and empowered to do their best work without compromising who they are. #OneTeam #FreeToBeMe
Customer Obsessed: Focus relentlessly on helping our customers succeed. #CustomerObsessed
Go Fast, Be Agile: Widen our competitive advantage by committing to speed and simplicity over perfection and complexity. #GoFastBeAgile
Play to Win: Commit to building an incredible, profitable company for our customers, our employees, and our stakeholders. #PlayToWin #NoExcuses
Neighbours & Allies: Give back to our communities and be an ally. #SocialForGood #Allies
Accommodations will be provided as requested by candidates taking part in all aspects of the selection process.
#LI-RL1