Telemedicine Veterinarians (Overnight Weekends)
Firstvet
New York, NY, USA
Posted on Friday, November 10, 2023
Global Veterinarian Operations
·
New York
·
Fully Remote
Telemedicine Veterinarians (Overnight Weekends)
Become part of a fantastic journey revolutionizing the veterinary industry! If you are interested in broadening your veterinarian skills while working from home, this opportunity might be for you.
FirstVet is the first truly digital veterinary clinic. We let pet owners meet with licensed veterinarians via their mobile or computer. Our solution contributes to a more balanced and better-functioning care process for all parties. By providing a first point of contact for all pet owners FirstVet makes pet care more available, more efficient, and more qualitative.
The role
FirstVet is growing in the US and we want to get in touch with dedicated veterinarians who are passionate about helping people and animals, and at the same time are ready to try a new, video call-based way of working. As a veterinarian at FirstVet you are a key person in the organization and you will be responsible for providing the best possible service to our clients.
Your responsibilities:
Carry out consultations via video calls with pet owners and their pets
Being able to easily assess the pet's condition, and through communication with the owner, either recommend simple treatments or provide a referral to a local veterinary clinic or directly to a specialist
Provide follow-up of cases through careful record-keeping and written feedback to clients
The person we are looking for
To be successful in this role we believe you are a service-minded person with excellent communication and interpersonal skills. It would be great if you have previous experience working for a service similar to FirstVet, for example consulting over the phone, but it is not a requirement. Interest in new technology is always appreciated. Please note that this is a fast-paced online position: efficiency and knowledge of computers are a must.
Desired qualifications:
3+ years of clinical experience working with small animals. Consulting for Exotic, equine, avian, and farm animals in addition to small animals is well welcomed.
Fluent in English, additional languages a plus.

Will consider anyone licensed to practice in the United States, but holding a license in any of the following states is desired: New York, New Jersey, Virginia, or Arizona.
Willing to work overnights, Shifts may vary in the hours of 12 AM-8 AM EST. If you are not interested in overnights please still apply as we are always looking to grow our team.

You MUST be located in the United States to work on our platform.

What we offer
We offer varied remote part-time work with great flexibility in working hours. As a veterinarian at FirstVet, you will work from home and still have an amazing digital team of colleagues that you will collaborate and develop with. We staff our service 24/7 so please include your current availability for shifts in your applications. We are looking for vets who can commit to around 10 hours per week.

The shifts we are looking to fill are 0200-0500 eastern time, but can be extended to 0000-0500 if preferred. The start date is immediate.
We bring on our vets as contractors and pay hourly:

Business hr rate: $35/Hr (based on Veterinarian's local timezone) 06:00 - 22:00
After hr rate: $40/Hr (22:00-06:00)
Weekend: $50/Hr
Holiday: $50/Hr

Please submit your application today including a CV and a brief cover letter.
Team

Locations

Remote status

Fully Remote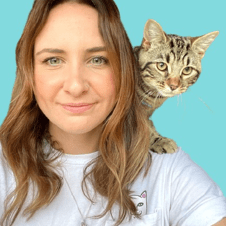 Contact
Tanith Lee
Operations Manager UK – Global Veterinarian Operations
Workplace and Culture
You will be part of a fantastic group of people, based in several countries, who believe that having fun together in a professional environment will build a long-lasting company culture where everyone gives 100%. We are a young and fast-growing start-up, working passionately to build a high-quality service and an expansive global company. We value personal qualities as much as background and experiences.
We're a pet-orientated organization and it's not unusual for a dog or cat to join our Zoom calls!
About FirstVet
With FirstVet, the vet clinic, pet shop and pharmacy are only one tap away. Get fast advice, trusted care and the right pet supplies – every day, all year round.
Co-workers
100 + 400 vets
Global Veterinarian Operations
·
New York
·
Fully Remote
Telemedicine Veterinarians (Overnight Weekends)
Become part of a fantastic journey revolutionizing the veterinary industry! If you are interested in broadening your veterinarian skills while working from home, this opportunity might be for you.
Loading application form