Customer Success Specialist- USA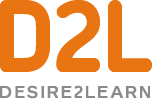 D2L
Customer Service, Sales & Business Development
Remote · United States
Posted on Tuesday, May 16, 2023
D2L is a cloud company that is modernizing education and building the Future of Work. The old models of teaching and learning are in the midst of the largest transformation in history, and D2L is at the heart of that fundamental shift.
New models of teaching and learning enable a personalized, student-centric experience – and deliver improved retention, engagement, satisfaction, and results for learners of all ages – in schools, campuses, and companies.
D2L is disrupting the way the world learns, by providing the next generation learning environment and solutions to engage and inspire learners. And most importantly, by giving customers a platform that is easy, flexible, and smart. No other company provides a solution as robust and innovative as D2L.
D2L has had a singular mission for 20 years and is dedicated to that same mission in the years ahead: to transform the way the world learns – and by doing so, we will help improve human potential globally.
A member of our Talent Acquisition team reviews ALL of our applications - yes a real person reviews resumes! They are excited to read more about what amazing things you could add to D2L.
General Description (Job Summary):
At D2L, we are looking for talented, enthusiastic, and passionate people who share in our excitement and passion for transforming the way the world learns.
We believe learning is the foundation upon which all progress and achievement rests. Working closely with clients, D2L has transformed the way millions of people learn online or in the classroom. This career opportunity is a key part of our future success and will help support thousands – potentially millions – of learners!
How Will I Make an Impact?
You'll have a big impact on learners by helping clients drive adoption with various strategies and programs to improve outcomes. The goal is to improve learning outcomes, support improved retention, higher engagement, increase learner satisfaction, and improve productivity. With experience leading and implementing with minimal supervision, here's what we're looking for.
Define, coordinate, implement and measure activities that drive customer's adoption and strategic success
Develop a coaching capacity to provide support to our customers with the training, skills and tools they need to drive adoption of our software from the beginning.
Share insights on the impact of activities in support of adoption, engagement and retention.
Create and use collateral that can be used to drive adoption (e.g. presentations, blog articles, webinars).
Ability to speak with executives to drive key messages around how they are using our software to impact their organization.
Give customers advice on how to effectively manage change.
Align D2L (Brightspace) technology with school value propositions
Keep internal teams informed of progress of each client, and gather support needed.
Continually seek ways to scale activities to broaden depth and breadth of adoption.
What you'll bring to the role?
2+ years of customer success/change management/education experience
Strong writing and presentation skills – you will be presenting to Directors of Education, Superintendents, IT Managers, Teachers and Teaching and Learning Consultants directly
Education experience or graduation from an education program
Past employment in an academic institution would be considered a plus
Ability to design processes and workflows to drive efficiency – mapping out things that work well for others to follow
Well developed ability to build strong relationships, quickly establish credibility and collaborate across multiple internal and external teams
Experienced in supporting change management, and organizational readiness
A love of data to share meaningful recommendations/insights with clients to help drive adoption – help them understand what is working and not working
Ability to quickly leverage tools and technology such as Microsoft Office Suite, Salesforce and our product Brightspace.
High energy level, demonstrated drive to succeed, and a sense of urgency
Experience within a fast paced, growth organization is ideal
Don't meet every single requirement? We strongly encourage you to still apply! At D2L, we are committed to creating a diverse and inclusive environment. We encourage your application even if you don't believe you meet every single qualification outlined, because we love to help our people grow and develop!
Why we're awesome:
At D2L, we are dedicated to providing you with the tools to do the best work of your life. While some of our perks and benefits may vary depending on location or employment type, we are proud to provide employees with the following;
Impactful work transforming the way the world learns
Flexible work arrangements
Learning and Growth opportunities
Tuition reimbursement of up to $4,000 CAD for continuing education through our Catch the Wave Program
2 Paid Days off for Catch the Wave related activities like exams or final assignments
Employee wellbeing (Access to mental health services, EFAP program, financial planning and more)
Retirement planning
2 Paid Volunteer Days
Competitive Benefits Package
Home Internet Reimbursements
Employee Referral Program
Wellness Reimbursement
Employee Recognition
Social Events
Dog Friendly Offices at our HQ in Kitchener, Winnipeg, Vancouver and Melbourne.