Integrated Marketing Specilaist (EMEA)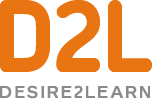 D2L
Marketing & Communications
Remote · United Kingdom
Posted on Tuesday, April 18, 2023
D2L is a cloud company that is modernizing education and building the Future of Work. The old models of teaching and learning are in the midst of the largest transformation in history, and D2L is at the heart of that fundamental shift.
New models of teaching and learning enable a personalized, student-centric experience – and deliver improved retention, engagement, satisfaction, and results for learners of all ages – in schools, campuses, and companies.
D2L is disrupting the way the world learns, by providing the next generation learning environment and solutions to engage and inspire learners. And most importantly, by giving customers a platform that is easy, flexible, and smart. No other company provides a solution as robust and innovative as D2L.
D2L has had a singular mission for 20 years and is dedicated to that same mission in the years ahead: to transform the way the world learns – and by doing so, we will help improve human potential globally.
A member of our Talent Acquisition team reviews ALL of our applications - yes a real person reviews resumes! They are excited to read more about what amazing things you could add to D2L.
Job Summary:
Reporting to the regional director, the Integrated Marketing Specialist is an organizational maven who passionately drives key business results for some of D2L's most critical programs. You are laser focused on achieving business outcomes, organizing the associated tasks, & you love to forge deep relationships that allow you to effectively introduce new ideas, processes, and programs… All in the name of supporting improved marketing-wide performance and delivering important business results!
As the specialist of your region's rollout, you work tirelessly to break down barriers for your teammates, cut through red tape, and do anything required to secure the success of your programs. Your skills in organization and communication are second-to-none—evidenced by your broad cross-functional knowledge and ability to work in the weeds, communicate, negotiate, and deliver. You love working on complex projects and helping your teammates bring the vision to life! You thrive in the role of champion for your programs as you effectively build consensus and a unified view of success by fostering strong alignment and relationships across the team. Ideally, but not necessarily, you have knowledge or experience in managing complex projects, crafting, and executing Go-To-Market strategies, and are relentless about reporting (+ communicating) results/key learnings.
Your Responsibilities:
Project Management: Coordinating and managing expectations and execution
Project and program administration (status reporting at various levels, monitoring program health metrics and controls): Communicate on-going progress, issues, risks, and overall performance to all stakeholders
Ensure a unified vision of success and lead stakeholders in the successful execution of that vision
Working with groups within Sales, Marketing, Leadership, and Customer Success to elicit and define requirements for complex, cross-functional programs
Support teammates by prioritizing outputs & workload management; identifying risks and opportunities in the current process to champion new ideas and execute global integrated campaigns
Serve as the hub for knowledge management / communication relating to your programs (be the "single source of truth")
Leverage a cross-functional approach to executing highly collaborative complex initiatives
Risk and change management planning, mitigation, and controls
Regional & Campaign Planning:
Partner with functional areas to execute on regional strategy and tactical plans
Support in the development of purposeful, well-thought-out campaigns
Coordination of targeted campaigns that support account-based marketing and selling efforts to drive pipeline and brand awareness
Track and report on the impact you're having: Support the team in monitoring and optimizing tactical performance at every stage of the journey to ensure content/messaging is resonating. Identify how we can improve and bring your expertise to the table: How can we make it even better?
Build and maintain strong partnerships with all functional areas of the company
Competencies |
4-7 years of B2B marketing experience with experience managing highly complex, cross-functional projects
Bachelor's Degree or Equivalent in Marketing, Communications, Public Relations or other related discipline
Results Driven: Support and make recommendations on programs and tactical outputs
Experience creating and optimizing programs, stunning campaigns, webinars, and journeys that truly impact the audiences they reach
Goal oriented. You set them; you achieve them; you love them.
Competitive nature with an unrelenting will to win
Deliver Awesome Outcomes: Own segment outcomes vs tasks
Program Support: Push campaign boundaries with testing/recommending creative approaches and delivering marketing programs that surpass targets
Collaboration: Challenge the status quo for a stronger end solution within the Marketing organization
Builds constructive and effective relationships in all areas at D2L and outside the organization
Communicates complex information to others effectively and presents succinct, well-balanced information, with clear outcomes
Don't meet every single requirement? We strongly encourage you to still apply! At D2L, we are committed to creating a diverse and inclusive environment. We encourage your application even if you don't believe you meet every single qualification outlined, because we love to help our people grow and develop!
Why we're awesome:
At D2L, we are dedicated to providing you with the tools to do the best work of your life. While some of our perks and benefits may vary depending on location or employment type, we are proud to provide employees with the following;
Impactful work transforming the way the world learns
Flexible work arrangements
Learning and Growth opportunities
Tuition reimbursement of up to $4,000 CAD for continuing education through our Catch the Wave Program
2 Paid Days off for Catch the Wave related activities like exams or final assignments
Employee wellbeing (Access to mental health services, EFAP program, financial planning and more)
Retirement planning
2 Paid Volunteer Days
Competitive Benefits Package
Home Internet Reimbursements
Employee Referral Program
Wellness Reimbursement
Employee Recognition
Social Events
Dog Friendly Offices at our HQ in Kitchener, Winnipeg, Vancouver and Melbourne.