Enterprise Application Developer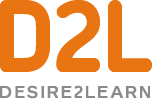 D2L
Software Engineering
Kitchener, ON, Canada · Remote
Posted on Friday, November 4, 2022
D2L is a cloud company that is modernizing education and building the Future of Work. The old models of teaching and learning are in the midst of the largest transformation in history, and D2L is at the heart of that fundamental shift.
New models of teaching and learning enable a personalized, student-centric experience – and deliver improved retention, engagement, satisfaction, and results for learners of all ages – in schools, campuses, and companies.
D2L is disrupting the way the world learns, by providing the next generation learning environment and solutions to engage and inspire learners. And most importantly, by giving customers a platform that is easy, flexible, and smart. No other company provides a solution as robust and innovative as D2L.
D2L has had a singular mission for 20 years and is dedicated to that same mission in the years ahead: to transform the way the world learns – and by doing so, we will help improve human potential globally.
A member of our Talent Acquisition team reviews ALL of our applications - yes a real person reviews resumes! They are excited to read more about what amazing things you could add to D2L.
Enterprise Applications Developers deliver business solutions to the employees of D2L, working closely with many different departments throughout the organization. They are responsible for the evaluation, implementation, configuration/customization, and maintenance of enterprise applications.
How will I make an impact?
Builds, runs, distributes, and supports in-depth dashboards, searches, and operational reports to provide insight into data needs for all team functions.

Demonstrate Proficiency in data visualization tools like PowerBi, Tableau, etc

Ability to write standard and complex SQL queries to support projects and saved search requests

Assist the Senior Enterprise Administrator in the management of the system configuration, including design and data migration decisions.

Maintenance and daily management of the Enterprise applications. General system administration.

Prioritize tickets and execute activities independently

Review scenarios and implement changes in accordance with change management requirements

Development, functional testing, and rollout of customizations, workflows, custom objects, new enhancements, application releases, and system integration based on user/business needs.

Manage custom fields, forms, records, lists, and workflows to meet business requirements. Management of User Acceptance testing tasks.

Build and maintain proper system permissions access for all roles.

System configuration, data integrity, and all system-related policies and procedures.

Collaborate and partner with internal stakeholders to ensure the design and functionality of the Enterprise Resource Planning (ERP) system is driving value and efficiency for the organization

Maintain the integrity of the sandbox environments

Strong analytical and problem-solving skills; ability to work creatively in a problem-solving environment.

Excellent customer service skills; ability to form relationships both externally and internally. Excellent written and verbal communication skills.
What you'll bring to the role?
Experience in programming (SAS/Python/R) and databases (SQL, DB2) knowledge, ability to process and analyze large volumes of data

Experience in an application development role

Programming in JavaScript, .NET, CSS, AWS

MS SQL or relevant Database experience

Strong analytical and problem-solving skills

Excellent communication skills, ability to translate non-technical business needs into technical solutions with defined processes

Experience with integration and migration of data between business systems and databases using APIs and ETL tools.

Well organized, able to handle several projects and tasks at once, ability to respond to changing priorities as needed
EDUCATION REQUIREMENTS:
Bachelor's degree in Computer Science or diploma with supplemental business education preferred, or equivalent training and experience
Don't meet every single requirement? We strongly encourage you to still apply! At D2L, we are committed to creating a diverse and inclusive environment. We encourage your application even if you don't believe you meet every single qualification outlined, because we love to help our people grow and develop!
Why we're awesome:
At D2L, we are dedicated to providing you with the tools to do the best work of your life. While some of our perks and benefits may vary depending on location or employment type, we are proud to provide employees with the following;
Impactful work transforming the way the world learns
Flexible work arrangements
Learning and Growth opportunities
Tuition reimbursement of up to $4,000 CAD for continuing education through our Catch the Wave Program
2 Paid Days off for Catch the Wave related activities like exams or final assignments
Employee wellbeing (Access to mental health services, EFAP program, financial planning and more)
Retirement planning
2 Paid Volunteer Days
Competitive Benefits Package
Home Internet Reimbursements
Employee Referral Program
Wellness Reimbursement
Employee Recognition
Social Events
Dog Friendly Offices at our HQ in Kitchener, Winnipeg, Vancouver and Melbourne.