Sales Development Representative II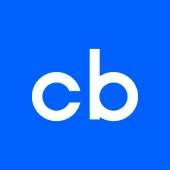 Crunchbase
Sales & Business Development
Multiple locations · California, USA · Colorado, USA · Florida, USA · Illinois, USA · Georgia, USA · North Carolina, USA · Nevada, USA · Massachusetts, USA · South Carolina, USA · Texas, USA · Virginia, USA · Washington, DC, USA · Oregon, USA · Pennsylvania, USA
Posted on Thursday, October 19, 2023
About Crunchbase
Crunchbase helps over 75 million people around the world connect with the companies and people that matter. Powered by best-in-class proprietary data, Crunchbase is democratizing access to opportunities so salespeople, entrepreneurs, investors, job seekers, and others can accelerate innovation for a better future. We're proud to build intelligent products that shape how companies and people connect and enable them to communicate in a more meaningful way.
We are committed to a positive, diverse, and inclusive culture by hiring for potential, focused on the inclusion of people who have different ways of thinking, different viewpoints, different backgrounds, and different skill sets. We value a transparent and open culture that positively impacts our teams and our products.
Crunchbase has a remote-first approach, and is open to hiring in residents of these states:
California, Colorado, Illinois, Florida, Georgia, Massachusetts, Nevada, New Jersey, New York, North Carolina, Oregon, Pennsylvania, South Carolina, Texas, Virginia, and Washington
Our inclusive remote-first culture, generous PTO policies, competitive pay, and employee wellness benefits set us apart!
Sales at Crunchbase
The Sales team is responsible for spreading adoption of our API and SaaS products - Crunchbase Enterprise, Crunchbase for Applications, and Crunchbase Pro.
We are building our sales team to quickly scale our customer base and identify new revenue opportunities within existing accounts. Our customers are diverse and range from startups to Fortune 500 companies, but they all count on Crunchbase for critical information delivered at the right time. This is an amazing opportunity if you're looking to join a well-known organization with an established sales funnel and book of business, while crafting the direction and success of the team.
What You'll Do:
Find ideal customer profiles that require cold outreach to identify new sales opportunities
Qualify marketing leads in a fast yet efficient manner through multiple channels while maintaining positive brand recognition (inbounding)
Hitting outreach activity metrics using different channels of communication such as phone calls, email, social media touches, direct mail, video messaging
Work closely with Account Executives to facilitate a smooth hand-off from early qualification to close
Lead qualification calls the determine which of our products is the best fit for the prospect
Collect feedback from prospects/customers to pass to engineering to make improve our products
Work with peers and cross-functional partners to share standard methodologies and strategize roadblocks through daily interactions or team meetings
Work with SDR leaders on coaching, sales strategies and campaigns
Share feedback and standard methodologies to the SDR team and sales organization
What We're Looking For:
Team-orientated with a history of collaborating with peers + cross-functional teams
Positive attitude and flexibility to change -- small but growing team that responds quickly
Organized and excellent time management skills
Competitive and driven to achieve goals, both individual and team
Experience working in a quota-carrying environment
A genuine curiosity to learn things they are not familiar with in order to develop and grow
Self-motivated
Comfortable with cold outreach, via calling and personalized e-mailing
Passionate for a career in sales
Nice-To-Haves:
Experience selling to the sales persona
Prior sales experience in software as a service
Familiarity with Outreach, SFDC, Crunchbase, Sales Nav
Total Compensation Range
You may also be entitled to receive equity and benefits.
What Crunchbase Offers:
Competitive salary and equity
Remote first policy
Generous Reimbursement policy for learning and development activities
Monthly fitness / mental health reimbursement
14 weeks of fully-paid time off for new parents
Flexible Paid Time Off (PTO)
Volunteering Paid Time Off
Incredible medical, vision and dental benefits for employees and their families
Free One Medical Group membership for employees and their families
401(k) and Roth plans, and free annual financial adviser check-in
Monthly internet stipend
Work from home allowance to purchase furniture for your work from home space
Annual carbon offset
Matching charity contributions for our Townhall awards
A team of creative, transparent entrepreneurs driven to accomplish our mission
At Crunchbase, we value team members who are passionate and enthusiastic about what we're building here. We believe there is no "perfect" candidate, and want to encourage applying even if all the requirements listed aren't met. If you're passionate about Crunchbase and looking to learn and grow, then we look forward to reviewing your application!
Crunchbase does not discriminate on the basis of race, creed, color, ethnicity, national origin, religion, sex, sexual orientation, gender expression, age, height, weight, veteran status, military obligations, or marital status. We will consider for employment qualified applicants with arrest and conviction records. Every day our team is honored to work with entrepreneurs and innovators from every corner of the globe, and we aim to build a team that reflects the diversity of our customers. Each individual at Crunchbase brings their own perspectives, work experiences, lifestyles, and cultures with them, and we believe that a more diverse team creates more innovative products, provides a better service to its customers, and helps us all grow and learn as individuals.