Senior Data Platform Engineer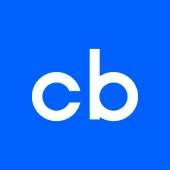 Crunchbase
Software Engineering
Multiple locations · California, USA · Colorado, USA · Florida, USA · Illinois, USA · Georgia, USA · North Carolina, USA · Nevada, USA · Massachusetts, USA · South Carolina, USA · Texas, USA · Virginia, USA · Washington, DC, USA · Oregon, USA · Pennsylvania, USA
Posted on Friday, September 29, 2023
About Crunchbase
Crunchbase helps over 75 million people around the world connect with the companies and people that matter. Powered by best-in-class proprietary data, Crunchbase is democratizing access to opportunities so salespeople, entrepreneurs, investors, job seekers, and others can accelerate innovation for a better future. We're proud to build intelligent products that shape how companies and people connect and enable them to communicate in a more meaningful way.
We are committed to a positive, diverse, and inclusive culture by hiring for potential, focused on the inclusion of people who have different ways of thinking, different viewpoints, different backgrounds, and different skill sets. We value a transparent and open culture that positively impacts our teams and our products.
Crunchbase has a remote-first approach, and is open to hiring in residents of these states:
California, Colorado, Illinois, Florida, Georgia, Massachusetts, Nevada, New Jersey, New York, North Carolina, Oregon, Pennsylvania, South Carolina, Texas, Virginia, and Washington
Our inclusive remote-first culture, generous PTO policies, competitive pay, and employee wellness benefits set us apart!
Duties: Architect and build new dimensional data models and schema designs to improve accessibility, efficiency, consistency, and quality of both internal and production data. Build, monitor, and maintain analytics and production data ETL pipelines. Enable data scientists to implement NLP (Natural Language Processing) and ML (Machine Learning) algorithms at scale, in fault-tolerant, highly available systems. Organize and maintain data in compliance with security and privacy standards. Enforce data safety. Assist in the management and access control to data lake and data warehouse. Perform PR (Pull requests) reviews, in order to provide feedback and help enhance the quality of the code base. Develop tests for new modules as they are created, for unit test, integration, and smoke test (consistent stage test). Create and help maintain tickets for tasks, bugs, and features of different data products. Work with partners to integrate the partners data into our software systems. Help with Disambiguation Services development which is critical to integrate new data, as it helps find the connection between different data points, including new to existing ones. Remote work from home is acceptable.
SALARY: $199,999.92-$210,000/year
LOCATION: Crunchbase, Inc., 564 Market Street, Suite 500, San Francisco, CA 94104
REQUIREMENTS: Bachelor's degree in Computer Science, Computer Engineering, or a closely related field of study and three (3) years experience as a Senior Software Engineer, Associate, Technology Analyst or related role where required experience gained.
SPECIAL SKILLS: Also requires three (3) years of experience in the following:
Building, monitoring, and maintaining analytics and production data ETL pipelines;
Computer Science and Software Engineering fundamentals;
Building new dimensional data models and schema designs to improve accessibility, efficiency, consistency, and quality of both internal and production data;
Python programming in Enterprise applications;
Building data pipelines between outlook and Salesforce; and
Agile software, cross-team collaborations, and data-driven development.
CONTACT: Apply online at https://about.crunchbase.com/about-us/careers/ or send resume to careers@crunchbase.com. Please reference job title and location.
#LI-DNI
You may also be entitled to receive equity and benefits.
Salary Range
What Crunchbase Offers:
Competitive salary and equity
Remote first policy
Generous Reimbursement policy for learning and development activities
Monthly fitness / mental health reimbursement
14 weeks of fully-paid time off for new parents
Flexible Paid Time Off (PTO)
Volunteering Paid Time Off
Incredible medical, vision and dental benefits for employees and their families
Free One Medical Group membership for employees and their families
401(k) and Roth plans, and free annual financial adviser check-in
Monthly internet stipend
Work from home allowance to purchase furniture for your work from home space
Annual carbon offset
Matching charity contributions for our Townhall awards
A team of creative, transparent entrepreneurs driven to accomplish our mission
At Crunchbase, we value team members who are passionate and enthusiastic about what we're building here. We believe there is no "perfect" candidate, and want to encourage applying even if all the requirements listed aren't met. If you're passionate about Crunchbase and looking to learn and grow, then we look forward to reviewing your application!
Crunchbase does not discriminate on the basis of race, creed, color, ethnicity, national origin, religion, sex, sexual orientation, gender expression, age, height, weight, veteran status, military obligations, or marital status. We will consider for employment qualified applicants with arrest and conviction records. Every day our team is honored to work with entrepreneurs and innovators from every corner of the globe, and we aim to build a team that reflects the diversity of our customers. Each individual at Crunchbase brings their own perspectives, work experiences, lifestyles, and cultures with them, and we believe that a more diverse team creates more innovative products, provides a better service to its customers, and helps us all grow and learn as individuals.