Privacy Specialist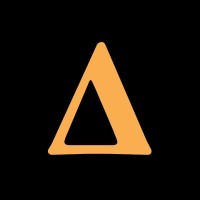 Alida
Operations
Vancouver, BC, Canada · Toronto, ON, Canada
Posted on Tuesday, May 16, 2023
About Alida
Alida believes in a world where customers are respected as the ultimate source of truth. Because knowing the whole truth about your customers—even the parts that are hard to hear—can help companies make better decisions that drive long-term customer loyalty and growth.
That's why Alida created its Total Experience Management Platform; a comprehensive CX solution powered by a highly-engaged, verified, always-on community of your most engaged customers that fuels sustainable business impact.
With Alida, innovative companies like HBOMax, Adobe, Lululemon and LinkedIn can anticipate their customers' ever-evolving needs to make better decisions, build long-term relationships, and grow businesses that stand the test of time.
Over 176 million people globally have used Alida's Total Experience platform to inform over 60,000 customer experiences initiatives.
Join us on our mission to put truth into action at www.alida.com and @alidaTXM.
Our Privacy Specialist will truly be the "Face of Privacy" for our customers and our sales teams, helping both groups to navigate any privacy questions and issues that may arise during the sales cycle and through the duration of the customer relationship. Ideally this role is based in our Toronto or Vancouver office (though we are open to hiring a candidate from another location in Canada or the USA) and will be working with our Security, IT and & Privacy team and reporting to Alida's Director of Privacy.
Other interesting things to know
If you are someone really excited about privacy and want to get stuck in, this is a rare opportunity to work within a small and dynamic team to gain exposure to all areas of privacy that relate to our business. This can involve working on issues that are both B2B and B2C in nature, AI products and risk assessments; PIAs and DPIAs, employment privacy laws; data processing agreements; international transfers and privacy program management. We have lots going on and you will be supported to dive into any other areas that you may want to gain experience in!
At Alida we value our staff and encourage continued professional development. We will consider supporting continued professional learning, such as IAPP study and certifications or anything else you might think of that can add value to your role within the organization.
We truly respect and trust our employees, and place importance on their well-being and work life balance. As a result of recent trials and employee surveys we now operate on a "Hybrid" model. This means you work from the office two days a week only, to harness the full value of facetime with your teammates and internal clients. We care about the quality of your work, not where it takes place.
Qualifications:
Have a solid grounding (3-5 years+) in privacy already which you are excited to expand on
Are able to interpret laws, regulations, policies, standards, and orders to understand and explain any obligations that are relevant to us
Genuinely like talking to people, and the thought of doing so makes you smile (this is not a role for someone who prefers to work head down and headphones in)
Are IAPP Certified (preferably EU)
Have experience working with the frameworks of the modern privacy regulations (such as GDPR; CCPA; CPRA) and understand the global and cultural differences in approaches to privacy
Like things to run efficiently, and will highlight and self-start fixes where you see room for improvement. We have great internal processes and work-flows – but we can always be better!
Are excited to learn about Alida's suite of products and services and be able to have valuable conversations about our privacy capabilities with our customers
Want to keep abreast of the ever-evolving landscape of privacy law developments, understand how these may impact our customers and convey new requirements to our products and services teams
Don't view privacy as a back-office compliance exercise, but a critical and valuable business driver that can really drive revenue and help forge customer relationships
Love working with all business functions, making friends across your organization and getting to know how Privacy can support the day to day work of your colleagues
Can demonstrate the usual asks: verbal and written communication and interpersonal skills; time management, organizational, and problem-solving skills; proficiency in Excel, Word, PowerPoint, SharePoint, and Outlook
Bonus Points:
Legal / paralegal qualification or experience
Previous work within a sales-driven environment Understanding of HIPAA
Knowledge of security controls (for example: NIST; ISO)
Experience with product development and / or privacy engineering
Exposure to tech / SaaS industry
Working with audit frameworks, such as SOC or ISO, and responding to external audit
Experience with responding to RFPs
Marketing and ad tech experience
French language skills
An appreciation of karaoke (it's about volume and performance, not vocal talent)
Responsibilities:
Creating materials to help our Sales teams and their prospects and customers understand our product privacy capabilities and answer common questions that customers have
Supporting our Customer Success & Sales teams in responding to customer queries (occasionally chatting directly with our customers, if needed)
Working with our Products and Professional Services teams to make sure our suite of products support customer privacy requirements
In liaison with the Alida Legal team, customer agreements to ensure alignment with our standard privacy terms
Assist in developing and improving our privacy processes
Engaging with our Product team to become the subject matter expert on the privacy capabilities of all current and newly developed Alida product and service offerings to document and be able to explain them to customers
Develop and maintain a library of standard responses to customer privacy questions using our internal library software
Develop processes to increase efficiency in responding to customer questions and completing their privacy due diligence surveys and requests for PIA information
Assist in the general operations and activities of the privacy function
The Good Stuff:
+ Amazing growth and learning opportunities with a fast-growing Canadian SaaS company that is a world leader in its industry
+ Best-in-class company paid benefits for you and your family - offering medical, dental, vision, and more.
+ Unlimited Vacation: Yep, it's true. Take vacation when you want it, how you want it. Designed to better fit your evolving needs.
+ Summer Fridays: Fridays are a day off during July and August. To help provide better balance in the summer months focusing on employee wellness.
+ Recognized as a Great Place to Work® 2021-2022
+ Recognized in 2022 as one of the Best places to Work®
+ Recognized as a Top Employer by British Columbia's Top Employers 2022
We can't wait to meet you!
We understand that applying for a new position takes effort and want to thank you in advance for taking the time to introduce yourself.
At Alida, we're dedicated to fostering an environment where our employees feel heard, valued and included.
We believe that a diverse team is a core pillar in building better products and services for our global customers and we strongly encourage applications from all people regardless of race, religion, gender, age, disability status or sexual orientation. Even if you don't meet every single one of the stated requirements but you are excited about this opportunity, we'd love to hear from you anyway. Our Talent Acquisition team will review your application for this role, and others we may have open now or in the future.
Follow us at
www.alida.com
and engage with us on LinkedIn, Twitter and Instagram.
Alida has an
accommodation process
in place to provide reasonable accommodation to employees, and to qualified job applicants with a disability during the hiring process. If you require accommodation because of a disability or medical need, please contact accommodations_hiring@alida.com so that arrangements can be made for the appropriate accommodations to be in place.
Alida takes your private information seriously. Review our Candidate Privacy Statement
here
to understand how we use and protect your personal information.